Stick to the Script! – Wang Haoxuan, Tu Zhiying
Stick to the Script! is a historical comedy directed by Lin Helong, led by Wang Haoxuan and Tu Zhiying.
Based on the comic book "Shi Xiong, Qing An Ju Ben Lai ! / 师兄,请按剧本来", the drama tells the story of Wang Xiaoyu, a young girl who accidentally enters a TV series world with a remote control, reversing the plot, falling in love with the fifth senior brother of the Tiandao Clan, starting a joyful and fantastical journey.
Details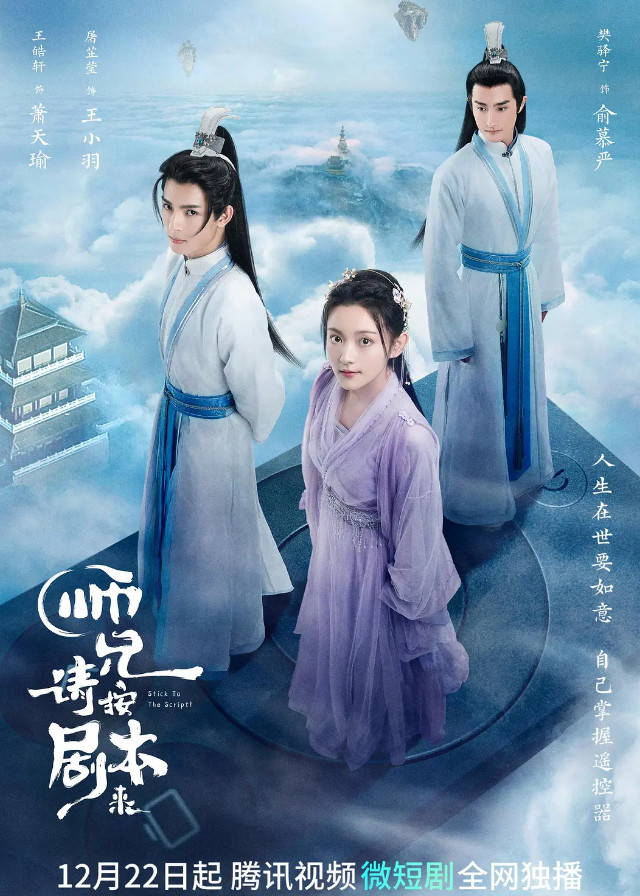 Cast
Synopsis
Wang Xiaoyu accidentally comes to the world of drama, and what comes with her is the sofa and TV remote control.
What's even more bizarre is that the remote control is actually a magic treasure in the world of drama.
Afterward, due to her appearance disrupting the plot, the first male Yu Muyan and the first female Yi Xiaoxiao fail to fall in love at first sight, and she is nearly exterminated by the second male Xiao Tianyu ......
Years of experience in watching dramas tell Wang Xiaoyu that she must help "Mo Qian Yi" fix the plot before she can find a way to get home.
So, please do me a favor, senior brother, please stick to the script!
Reviews
You May Also Like
Related Posts