Hei! Ni Da Shi Hen Miao – Wu Yuheng, Tu Zhiying
Hei! Ni Da Shi Hen Miao is a youth comedy directed by Chen Shiyi and Xie Shuai, starring Wu Yuheng, Tu Zhiying, Zhang Zhang, Lucas Yao, Ning Xiaohua, Xie Yao, Song Sansi, and Wang Yiqing.
Details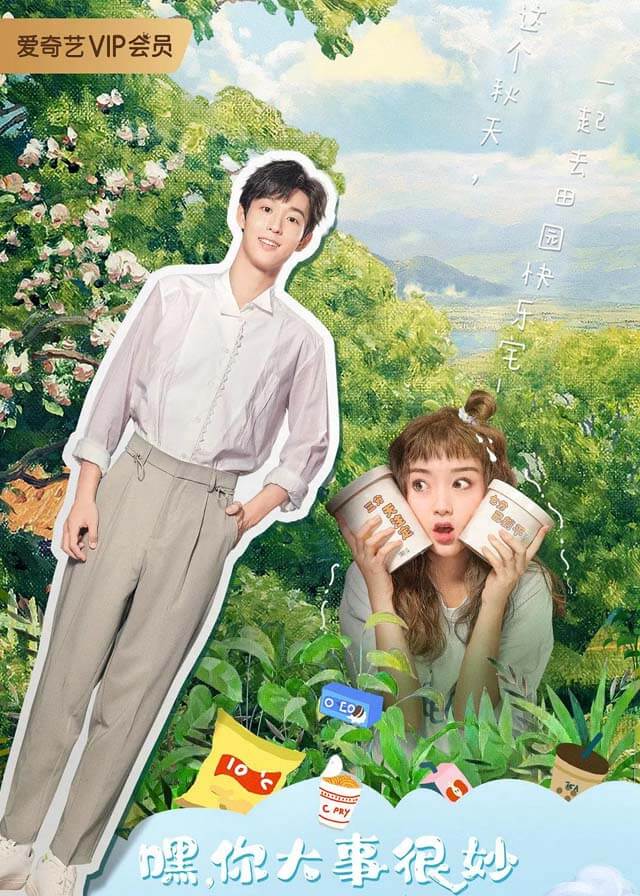 English Title: Hei! Ni Da Shi Hen Miao
Chinese Title: 嘿!你大事很妙
Genre: Youth, Comedy, Romance
Tag: First Love, Cold man/Warm woman, Chasing a Dream, Lazy Male Lead, Supportive Male Lead, Character Development
Episodes: 24
Duration: 35 min.
Director: Chen Shiyi, Xie Shuai
Writer: Li Youxi
Producer: Bai Chenghao
Product Company: China Pictures, Fire Balloon Entertainment, Sanzhixique
Released Date: 2021-09-29
Watch On: iQIYI
Cast
Synopsis
In a small tourist town with beautiful scenery and an idyllic atmosphere, the Li family and the Xiong family not only gave birth to Li Yihe and Xiong Qiqi at the same time but also had a very good relationship.
The first words that Xiong Qiqi learned after she was born were not "mommy and daddy", but the mantra of his father, "Da Shi Bu Miao / Something is wrong".
But as they grew up, their personalities gradually formed, Xiong Qiqi's homebody nature was exposed, while Li Yihe became a strict and serious perfectionist.
Such an excellent boy has accompanied Xiong Qiqi, from elementary school to middle school, to high school, and finally to college. He cares for her, and knows her dreams along the way.
After growing up and experiencing a "casual be together" and an "exasperating break", Li Yihe gradually began to understand Xiong Qiqi's world, and when Xiong Qiqi repeatedly hit the wall in the reality of society after graduating from college and began to aspire to return to slow life to realize her dream of healing others, Li Yihe spurred her on in his unique way to help her realize her dream.
Reviews
You May Also Like
Related Posts