Rock Sugar Summer – Zhu Rongjun, Zhu Minxin
Rock Sugar Summer is a youth school romantic drama directed by Ren Haiming, led by Zhu Rongjun and Zhu Minxin, co-starring Zhao Mengjie, Zhu Jian, Yang Qianyao, Meng Nan, Jin Yufeng, and Yin Hang, with Yang Fuyu and Zong Fengyan in special appearances.
This drama is based on the school novel "Xue Ba, Qing Li Wo Yuan Yi Dian / 学霸,请离我远一点", which tells the joyful and sweet school story of Jiang Zuo, the super learner, and Lai Duidui, who is face blind.
Details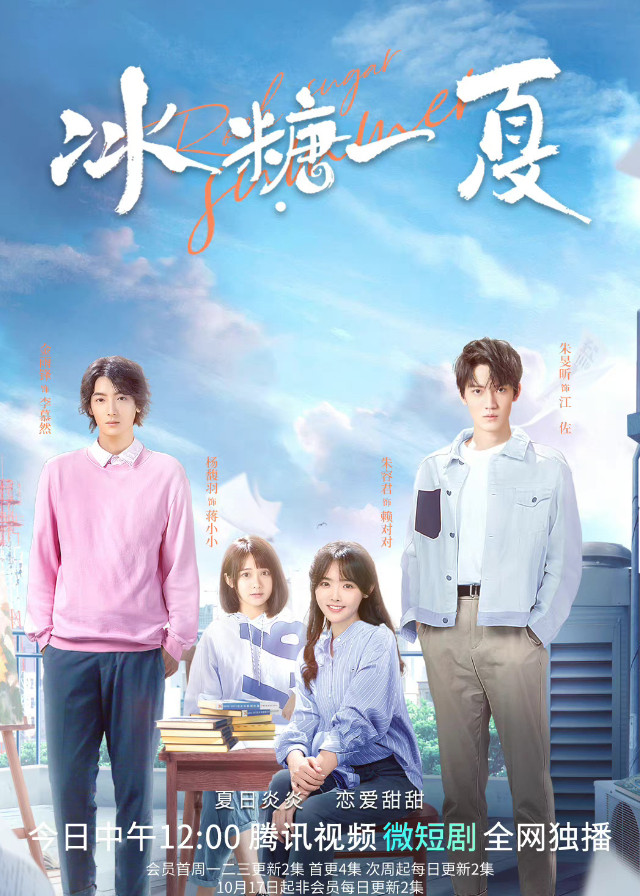 English Title: Rock Sugar Summer
Chinese Title: 冰糖一夏
Genre: Youth, School, Romance, Comedy
Tag: Character Development, Multiple Couples, Student, Coming of Age, University, Scholar Male Lead
Episodes: 18
Duration: 28 min.
Director: Ren Haiming
Product Company: Xiamen Trilobite Entertainment, Yanxing Media
Released Date: 2022-10-10
Boradcast Website: Viki, Caravan中文剧场, KUKAN
Cast
Synopsis
A face-blind girl, Lai Duidui accidentally provoked Jiang Zuo, a super learner, during her high school days, but remembered him as someone else.
They later reunite at university, where Jiang Zuo uses his status as a super learner to "intrude" forcibly into the life of the "underachiever".
After a series of straight strategies, Lai Duidui realizes the love of Jiang Zuo, staging a sweet and romantic love story.