Maid Escort – Jade Cheng, Wang Runze
Maid Escort is an ancient romantic drama directed by Ma Chengcheng, starring Jade Cheng and Wang Runze, and co-starring Shao Xingying, Lin Fengsong, Xiong Yuexi, Jiang Shengnan, Ren Yinsong, Deng Lingshu, Hu Haofan, Wang Tong, and Wen Guoxi.
The drama is adapted from the popular novel "I can't afford to use this maid", which tells the story of the maid Yue Ziyuan who helps the young miss Bai Yinruo to get married to Yang Xiao, but accidentally falls in love with the young lady's fiancé Yang Xiao. They work together to investigate the truth of their parents' murder and resume the business road of Guiyue, creating a very colorful and sweet saga.
Details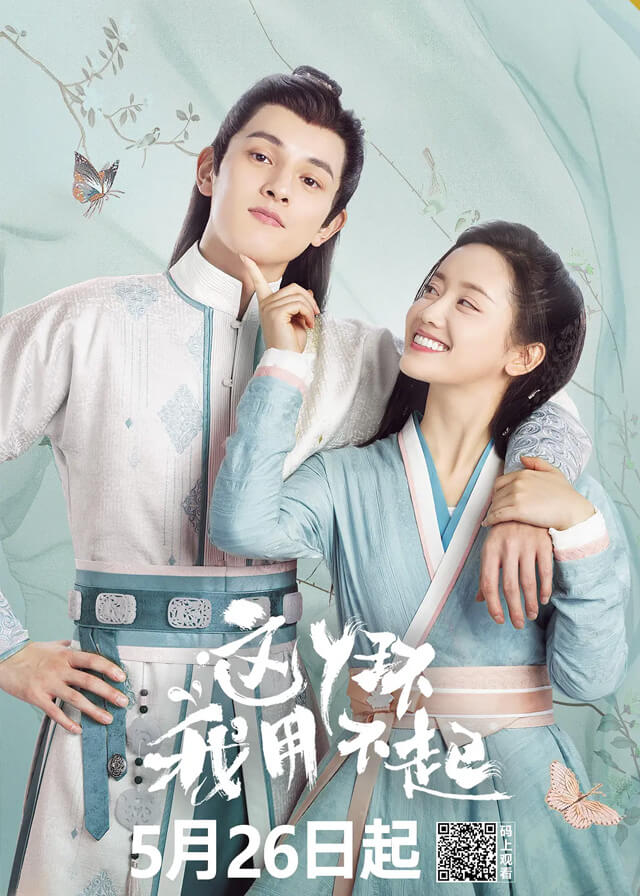 English Title: Maid Escort
Chinese Title: 这丫环我用不起
Genre: Historical, Romance
Tag: Investigation, Male Chases Female First, Servant Female Lead, Death of a Character, Death of a Father, Death of a Mother
Episodes: 24
Duration: 35 min.
Director: Ma Chengcheng
Writer: Xiao Yuhang, Xue Hui, Xie Jieling, Zhang Zhichao
Producer: Wang Tong, Li Li, Chen Xinjie
Product Company: Iqiyi Literature, Wayword Picture
Released Date: 2021-05-26
Boradcast Website: iQIYI
Cast
Synopsis
Yue Ziyuan from Shenwei Escort is ordered to protect Bai Yinruo, the young miss of the Bai family until Bai Yinruo gets married safely.
In order for Yang Xiao to marry Bai Yinruo, Yue Ziyuan is forced to agree to cooperate with Yang Xiao, and lead the Shenwei Escort to once again set foot on the "dangerous road" of Guiyue business road.
They join hands with a group of righteous people to investigate the murder of their parents and to restore the business road of Gui Yue, creating a very colorful and sweet legendary story.
You May Also Like
Related Posts