Extremely Perilous Love – Daisy Li, Wang Zuyi
Extremely Perilous Love is a historical romantic drama directed by Man Chuangchuang and An Ji Er, led by Li Muchen and Wang Zuyi, co-starringWang Xingwei, Ma Ziwei, Ren Yu, He Xingyu, Han Qing, Man Ningxi, and Jia Jinlong.
Details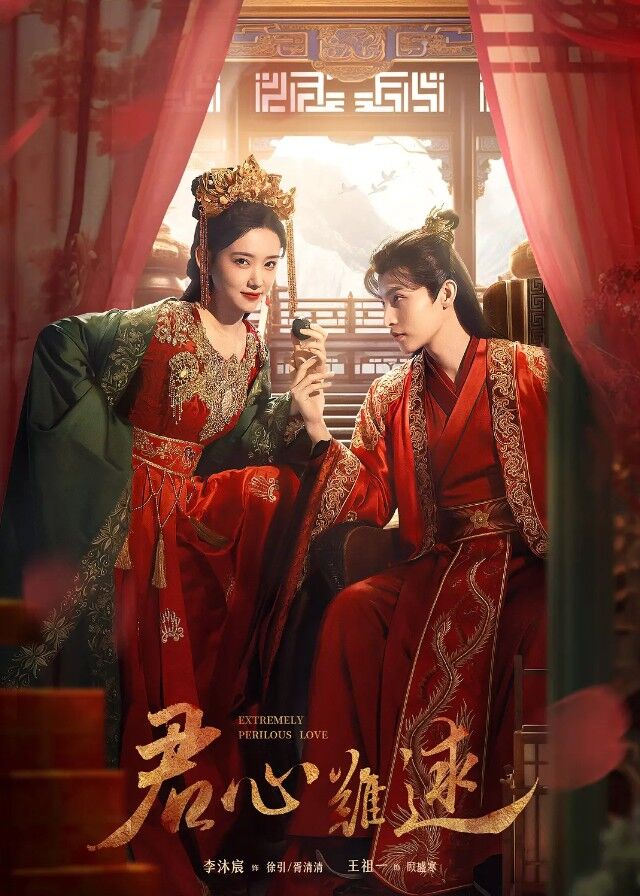 Cast
Synopsis
The daughter of a medical expert, Xu Yin, seeks revenge for her father's tragic poisoning by General Gu Shenghan, who was crippled. Xu Yin is determined to avenge her father and is willing to change her appearance. She switches identities with the daughter of the Prime Minister, Xu Qingqing, and marries into the general's household, becoming the wife of Gu Shenghan.
Gu Shenghan hides deep secrets and remains cautious around his new wife. However, as they spend time together daily, he soon recognizes her as the doctoress who treated him years ago, Xu Yin. He embarks on a domineering path to protect his wife at all costs, despite Xu Yin attempting to kill him numerous times.
Both Xu Yin and Gu Shenghan continually test each other's identities, transforming from bitter enemies to cooperating in resolving crises and standing side by side. Eventually, they become a real couple, overcoming all obstacles together.
Reviews
Hazel Autumn

Extremely Perilous Love is quite enjoyable

Extremely Perilous Love is quite enjoyable, and all the cast members have high levels of attractiveness. Li Muchen plays the female lead, Xu Yin, and has recently been frequently appearing in short dramas, all of which have been of high quality. She has a beautiful appearance, an elegant and charming temperament, a strong presence, excellent skills, and delicate acting. Despite being in the entertainment industry for over eight years, she has not yet achieved great fame.

On the other hand, Wang Zuyi plays the male lead, Gu Shenghan. It seems that his acting career has been quite lucky, as he made his debut as a male lead in 2021, which is already a very high starting point.
You May Also Like
Related Posts