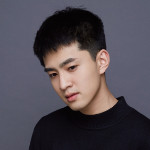 Jin Shikang dramas, movies, and TV shows list contains the best TV series, films of Jin Shikang and the ongoing and upcoming shows. The list will be updated continuously, bookmark this list to get the latest tv shows of Jin Shikang.
Jin Shikang Dramas List
2023-10-07

#1

Urban, Romance, Medical

Mark Chao, Mao Xiaotong, Jin Shijia

Zhou Xiaofeng is the Deputy Chief Physician of the Cardiology Department at Dongli Hospital. He has an introverted personality, strict self-discipline in both work and life, and is a key candidate for cultivation by the department head Bai Ji and the hospital leadership. He is a backbone figure in the Cardiology Department. He partners with Lin Yi, a straightforward and impulsive cardiovascular surgeon, in the Coronary Artery Team. The two have different medical philosophies, leading to significant differences. Lin Yi, who recently joined the hospital, used to focus solely on surgeries at Xili Hospital and lacked communication and collaboration with colleagues. His direct supervisor and mentor, Cao Nuoya, believed that this was not conducive to his growth. Therefore, he recommended Lin Yi to work at the newly established Heart Center at Dongli Hospital. Zhou Xiaofeng's sister, Fang Xiaoran, pursues her own ideals and aims to improve the relationship between her brother and their mother. She successfully enters Dongli Hospital and becomes an intensive care doctor in the Cardiovascular ICU. Throughout the process of treating and saving patients, these three individuals, starting from a lack of understanding and conflicts, gradually come to appreciate and support each other, evolving into excellent work partners.

2022-12-14

#2

Historical, Suspense, Thriller

Jin Shikang, He Yu, Liu Xinqi

The drama focuses on the adventures of Bao Zheng, a young man who is on his way to the Beijing examinations, solving such strange cases as "Xue Hun Lin", "Po Ling Zhen" and "You Yuan Gu", as well as his experiences with Gong Sun Ce and Zhan Zhao.

2020-10-13

#3

Youth, School, Romance

Guo Junchen, Wan Peng

Nan Xi, a socially awkward yet skilled Mensa teenager, met Xia Rui, a bold, righteous but vulnerable girl. They seem to have parallel destinies, but they are gradually attracted to each other as they spend time together, and eventually come together.
Related Posts