Brave Wu Ju – Zhang Danfeng, Li Naiwen, Hai Yitian, Yuan Yuxuan
Brave Wuju is a crime drama starring Zhang Danfeng, Li Naiwen, Hai Yitian, Roger Kwok, Yuan Yuxuan, Huang Junpeng, Li Jiaming, Hu Ran, Wang Xuan, Wang Yongquan, and Li Chao.
The drama is based on a real-life case and tells the story of Wu Ju, a border police officer who sees his former schoolmate and best friend die in front of him during an anti-narcotics operation, and in order to investigate the mystery behind his friend, he inadvertently gets involved in the "whirlwind" of drug trafficking in the southwestern city of Liangjiang and fights against the vicious drug traffickers both inside and outside the country.
Details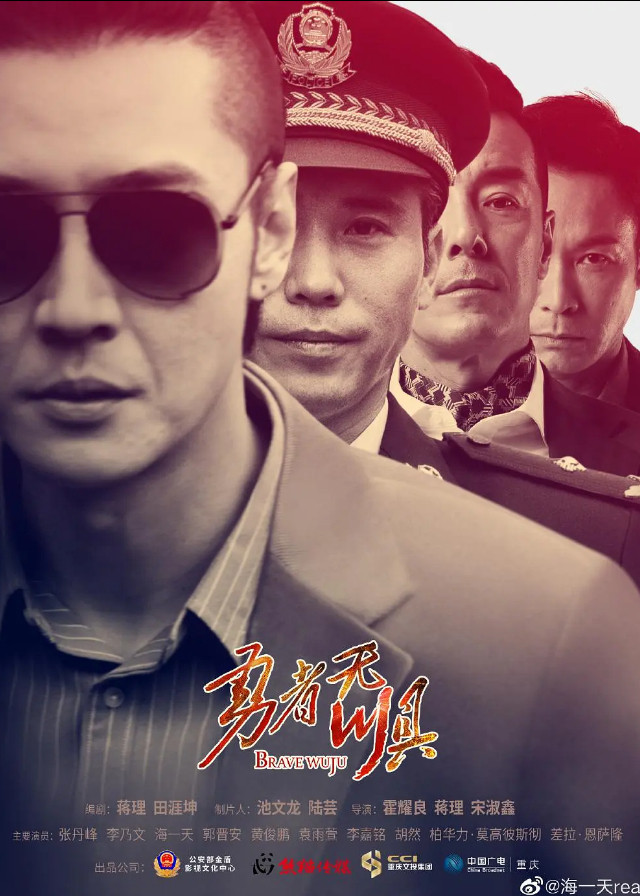 English Title: Brave Wuju
Chinese Title: 勇者无惧
Genre: Suspense, Action, Crime, Thriller
Tag: Drugs, Investigation, Police Officer Male Lead, Death of a Character, Undercover Operation
Episodes: 45
Duration: 45 min.
Director: Huo Yaoliang, Song Shuxin, Jiang Li
Writer: Jiang Li, Tian Yakun
Producer: Chi Wenlong, Lu Yun
Released Date: 2022-09-01
Boradcast Website: Huashi.tv
Cast
Synopsis
Wu Fei, a special police officer, joins an undercover operation to avenge the death of his comrades in an anti-drug operation.
He gets close to Qi Tian, the son of former drug lord Qi Tai, and becomes close friends with Qi Tian.
Qi Tian believes that Qi Tai's former henchman, drug lord Wan Yanbin, killed his father and is determined to take revenge.
Wu Ju helps Qi Tian to escape from Wan Yanbin's constant attacks and killings, and investigates that there is a drug lord(Doctor) behind Wan Yanbin who is the real soul of the drug cartel.
Wu Ju's outstanding performance attracts the attention of the Doctor, and he and Qi Tian join the Doctor's group. Wu Ju has earned the Doctor's trust for his outstanding work, but attracts the misunderstanding and targeting of the anti-drug captain An Ning.
However, during an operation, An Ning is kidnapped by a drug trafficker and Wu Ju reveals his identity as a police officer to save her. They fall in love. While, Wu Ju discovers that the Doctor's true identity is Lin Jiayu, a famous entrepreneur.
Qi Tian finds out that Lin Jiayu and Wan Yanbin were responsible for his father's death.
He uses the drug formula left behind by Qi Tai to collude with overseas drug trafficking forces, killing Wan Yanbin and taking on Lin Jiayu, creating a "bloody storm" and turning against Wu Ju.
In the end, Wu Ju and An Ning work together to eliminate the drug traffickers and uncover the traitor within the police force, successfully completing their mission.