The Secret of Love – Liu Yichang, Yuan Yuxuan
The Secret of Love is an urban suspense romance drama, directed by Tan Youye, starring Liu Yichang and Yuan Yuxuan, and co-starring Zhang Sifan, Xu Xiaonuo, Qian Zhe, and Sun Xiaolun.

The drama tells a series of suspenseful love healing stories around "secrets" between the president of the Li Group, Li Jiashang, and Su Yi, a young lady who has lost her memories.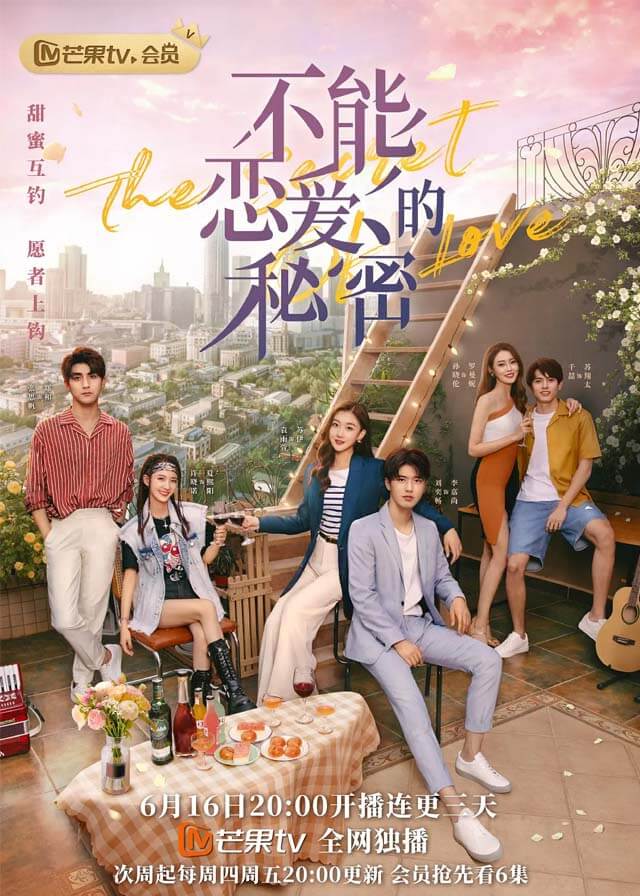 English Title: The Secret of Love
Chinese Title: 不能恋爱的秘密
Genre: Urban, Suspense, Romance
Episodes: 30
Duration: 35 min.
Director: Tan Youye
Writer: Wang Zixuan, Sun Man
Product Company: Mango Tv
Broadcast Website: MGTV
Release Date: June 16, 2021
Cast

Liu Yichang
as Li Jiashang

Yuan Yuxuan
as Su Yi / Mu Xiao

Zhang Sifan as Zheng He

Xu Xiaonuo as Xia Xiyang

Qian Zhe as Qian Zhe

Sun Xiaolun as Luo Manni
Synopsis
After receiving a mysterious email, Su Yi, a fashion magazine director, returns home with a secret of revenge, investigating the truth of her father's accidental death seven years ago, and searching for her lost memories of her youth.
She hid her identity and approached the "Party A" Li Jiashang, which was related to the accident. They flirted with each other in the process of investigating the truth and staged a story of workplace trap and anti-kill.