The Demon Master – Jia Zhengyu, Yu Xintian
The Demon Master is a sequel to the web series "Master Devil Do Not Kiss Me", directed by Qin Min, starring Jia Zhengyu and Yu Xintian.

The drama tells the story of An Chuxia, a stubborn girl from a "poor" family, and Han Qilu, a cool young man from the Han family, who go from disliking each other to having mutual affection for each other, supporting each other. It seems to be sweet and beautiful, but in reality, there is a "dark storm".
Details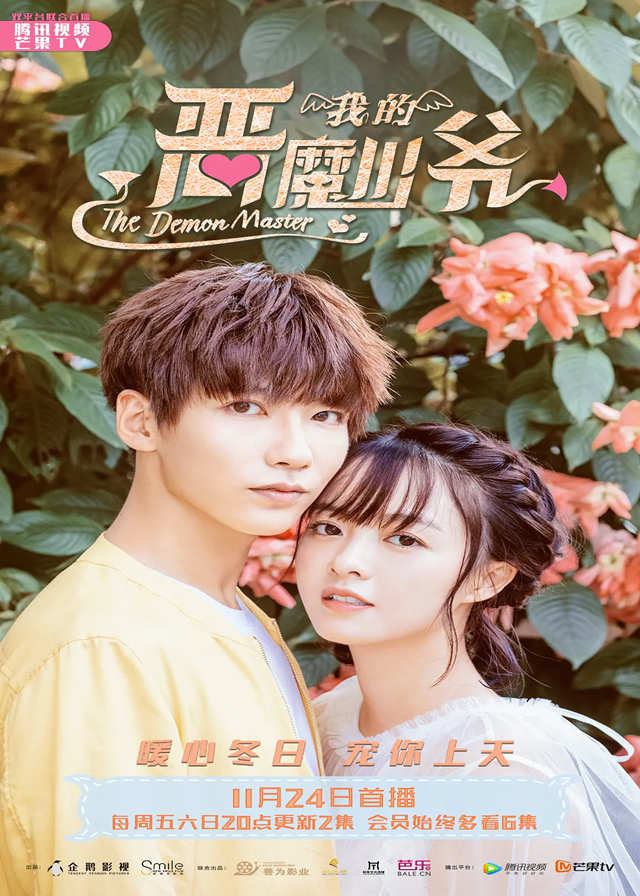 English Title: The Demon Master
Chinese Title: 我的恶魔少爷
Genre: Urban, Youth, School, Romance
Tag: Rich Male Lead, Second Chance, Student, Amnesia, Rich Female Lead, University
Episodes: 46
Duration: 20 min.
Director: Qin Min
Writer: Ye Xiaolan, Chen Xiaoting, Meng Yuan, Liu Shanshan
Product Company: TENCENT PENGUIN PICTURES, NEW SMILE FILM, SHANWEI FILM INDUSTRY, BALE.CN
Released Date: 2018-11-24
Boradcast Website: WeTV
Cast
Synopsis
Han Qiluo and An Chuxia went on a trip after graduation, and Qilu successfully proposed to Chuxia on the Angel Coast.
However, during the trip, they had misunderstandings and arguments. Chuxia returned home alone, giving up studying in France and entering a domestic university, Shengde College.
In order to get back Chuxia, Qilu also chose to study at Shengde College, where they had a series of exciting stories.