The Best Friend – Liu Yongxi, Liu Chenglin, Mai Tong
The Best Friend is a romantic drama directed by Wang Lei, starring Liu Yongxi, Liu Chenglin, and Mai Tong.
Details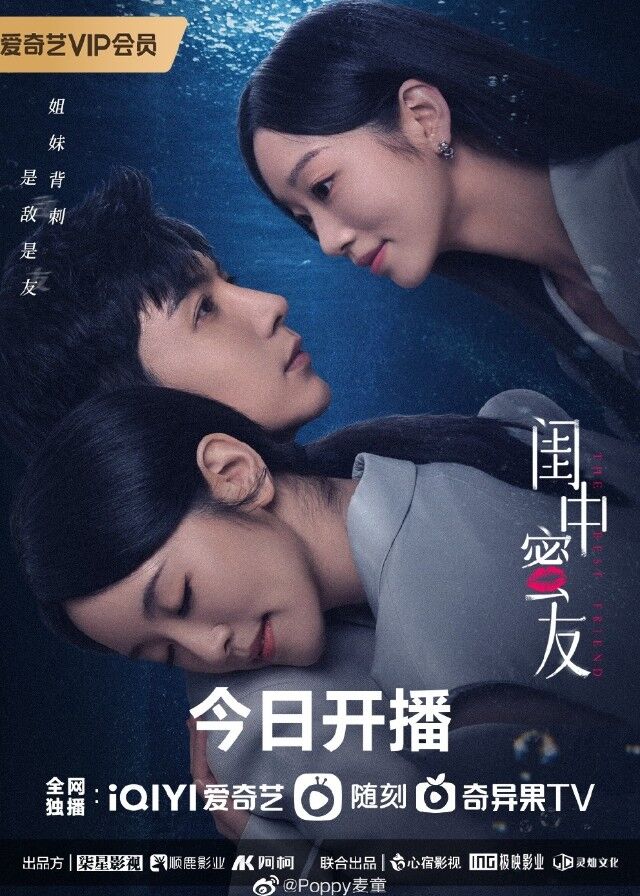 Cast
Synopsis
Duan Ruonan and Fan Xiaowei were best friends who talked about everything. After Xiaowei's boyfriend betrayed her, Ruonan took Xiaowei home to live with her and her boyfriend.
However, because the three of them were living together, Xiaowei and Ruonan's boyfriend Li Xiao started a forbidden romance behind Ruonan's back.
On the anniversary of Ruonan and Li Xiao's relationship, the emotional entanglement between the three came to light, and the once best friends became enemies overnight. Ruonan left in sadness.
However, the good times did not last long. As the passion between Li Xiao and Fan Xiaowei faded, Xiaowei, who lacked a sense of security, began to show almost psychotic control over Li Xiao, suffocating him.
By accident, Ruonan and Li Xiao met again, and the three became involved with each other once more. Tired of Xiaowei's controlling behavior, Li Xiao rekindled his old feelings for Ruonan and broke up with Xiaowei.
Xiaowei blamed all the wrongdoing on Ruonan and joined Ruonan's new company to start a revenge plan.
Reviews
You May Also Like
Related Posts