Sticky Club – Liang Long, Li Xueqin, Zhang Yichi
Sticky Club is an urban sitcom directed by Jiang Jiachen, starring Liang Long, Li Xueqin, Zhang Yichi, Lao Si, and Feng Li Xian.
Details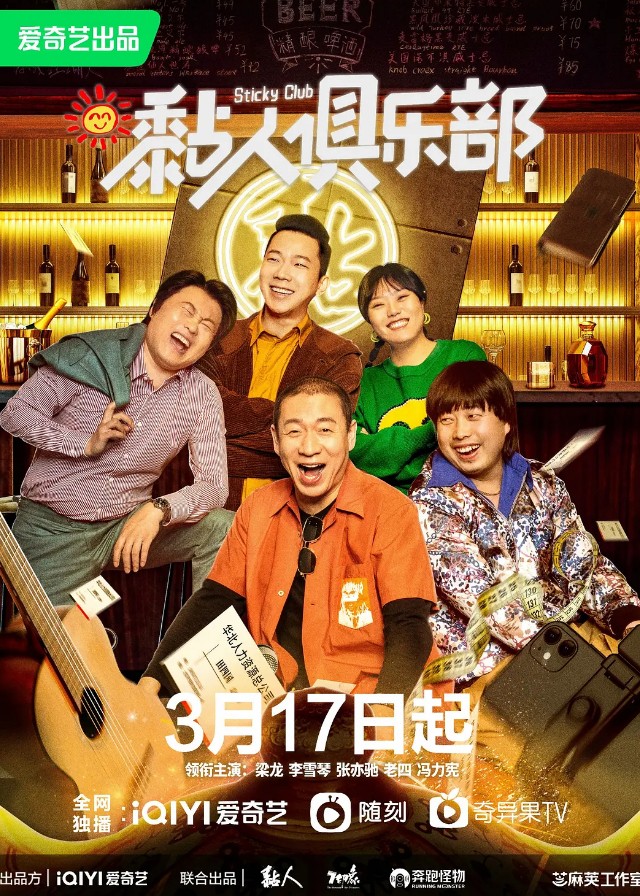 Cast
Synopsis
Located in the bankrupt tavern in Nancheng Hutong, the owner Long Ge, who is facing a midlife crisis, unintentionally triggered the mysterious antique "music box" of the old landlord with his singing and opened up a series of fantastic stories in the tavern.
At the same time, various talents also appeared, experiencing the value of family, the need to express friendship, and the importance of fighting for love on their own.
In order to increase the value of this small tavern, the group of people used all kinds of skills and gradually came together, from initially not getting along to being willing to sacrifice for each other.
Here, various stories of joy, sorrow, separation, and reunion are constantly being staged.