Return of Miss Su – Zhang Chuwen, Xi Er Li,
Return of Miss Su is a historical romantic drama directed by Yang Xianming, starring Zhang Chuwen, Xi Er Li, Yu Shangxu, and Liu Xinqi.
Details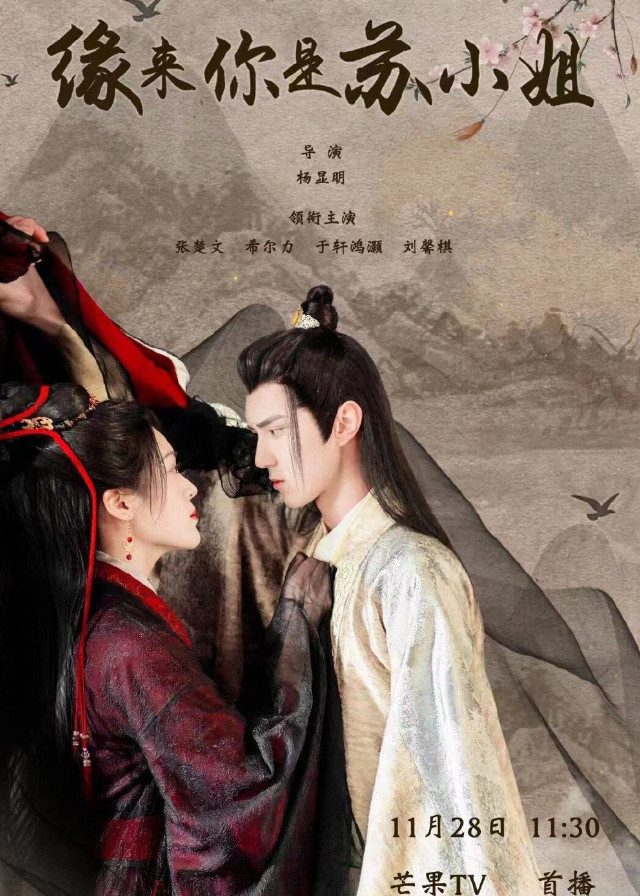 English Title: Return of Miss Su
Chinese Title: 缘来你是苏小姐
Genre: Historical, Romance
Episodes: 21
Duration: 5 min.
Director: Yang Xianming
Product Company: MGTV
Released Date: 2022-11-28
Boradcast Website: MGTV
Cast
Synopsis
On her wedding day, Su Ruoying is tragically abandoned by her husband and assassinated by her maid. When she wakes up, everything has changed.
She wants to live a life of humiliation, but she cannot accept the departure of the man she once loved so much.
In order to cherish the person in front of her, Su Ruoying embarks on a journey to chase her "husband".
With the help of her lover, she secretly devises a revenge plan ……