Silent Love – Ding Jiawen, Ji Meihan
Silent Love is a fantasy romantic drama directed by Huang Jiahui, starring Vesta Ding Jiawen, Ji Meihan and Dong Tianhao in the lead roles, with Jing Gangshan and Su Mengdi in special appearances.

The drama tells the love story of Wu Yan, a cat's claw diviner, and Shen Zhou, a cold rich boy.
Details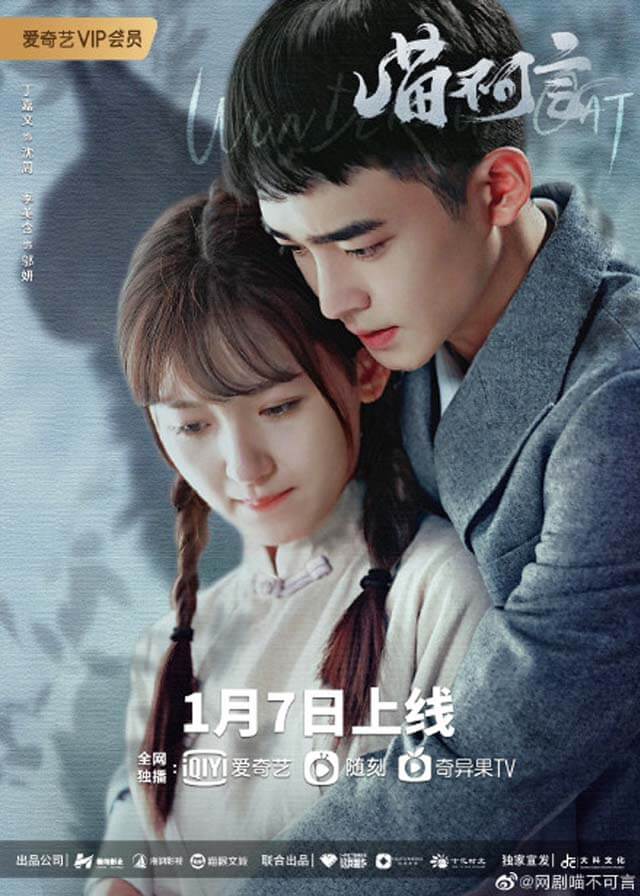 Cast
Synopsis
Cat claw diviner Wu Yan, who is good at communicating with cats, on the commission of the old cat "Ban", befriends Shen Zhou, the owner of "Ban" and signs a seven-day contract with him.
During the seven days, Shen Zhou tells Wu Yan a number of love stories mixed with lies and full of fantasy, and Wu Yan breaks through the loopholes one by one and discovers the secrets and enters into Shen Zhou's heart.
You May Also Like
Related Posts