My Deskmate – Bo Zicheng, Zhou Chuanjun
My Deskmate is a youth campus drama directed by Liu Qijia, starring Bo Zicheng, Zhou Chuanjun, Yang Qianyao, Jerron Wu, and Dong Haoran.

It tells the story of a youth friendship between a female fan, Xiang Xia, who is lucky enough to be at the same table with her idol Jin Han. They go from friction to recognition and then help each other to find the direction of life together.
Details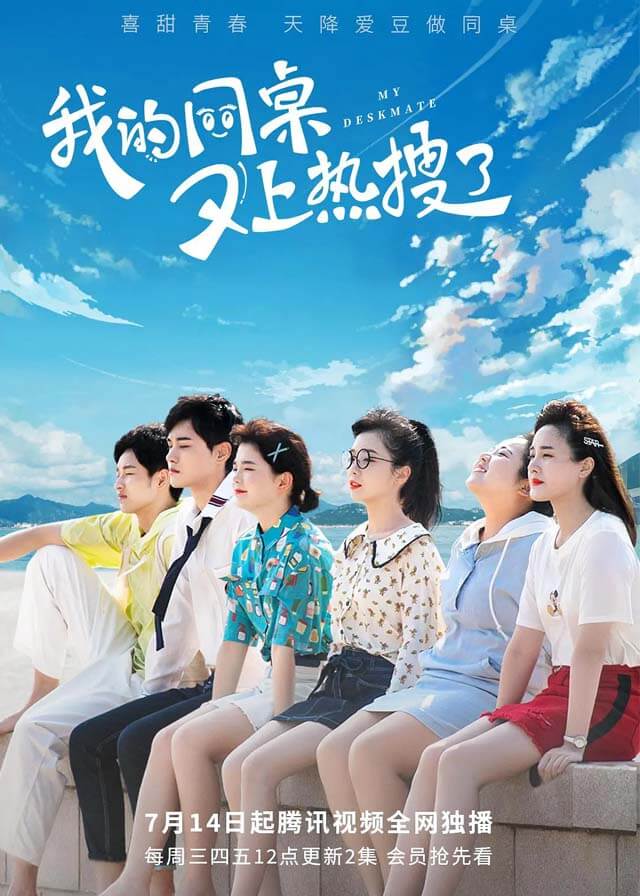 English Title: My Deskmate
Chinese Title: 我的同桌又上热搜了
Genre: Youth, Campus, Comedy
Episodes: 30
Duration: 35 min.
Director: Liu Qijia
Writer: Bei Teng
Product Company: TENCENT PENGUIN PICTURES, Beijing Wu Fu Si Xi Film & Media Co.
Broadcasting Website: WetTV
Released Date: July 14, 2021
Cast
Zhou Chuanjun as Jin Han

Bo Zicheng as Xiang Xia

Jerron Wu as Yu Shengjie
Synopsis
This drama is a comedy style, showing a different kind of youth campus life, with the theme of inspirational and dream-chasing, about the lively "fan heroine" and the cool academic "idol hero" become deskmates, In this ludicrous story, the heroine's sparkling points make the hero change his mind about her. In this simple and beautiful youth, the hero and heroine progress together and idolize each other.