My Dearest Boss – Guo Jianan, Gong Fangni
My Dearest Boss is an urban romantic short drama directed by Tang Wanli and co-starring Guo Jianan, Gong Fangni, Chen Siqi, Zhou Qianxiao, Tian Ling, and Chen Qin'er.
Details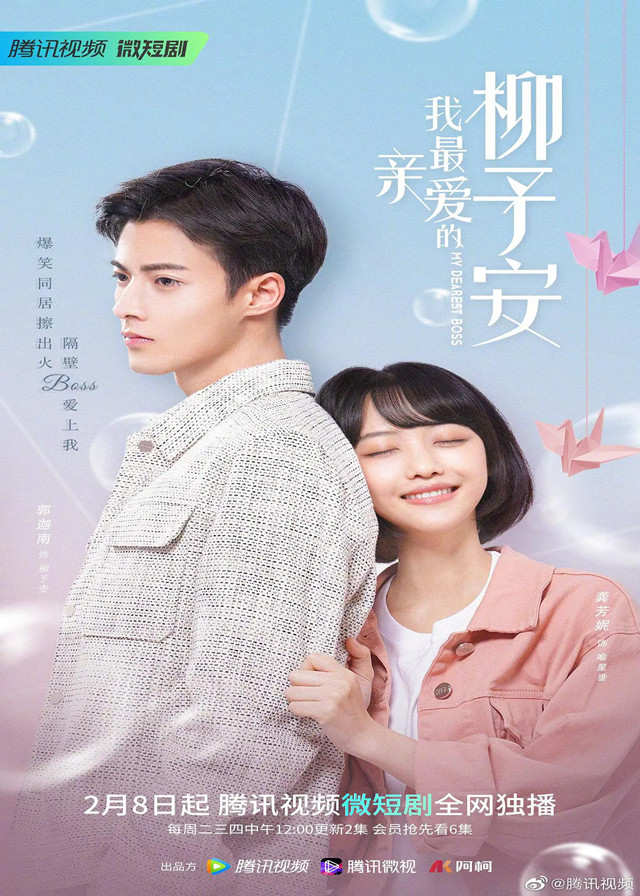 Cast
Synopsis
Yu Xingchui, who inherited a ten million dollar inheritance house, becomes a neighbor with her boss Liu Yu'an by mistake, so she started to fight with Liu Yu'an in the workplace & neighborhood life.
And in this process, this pair of happy couple developed an affection for each other.
At this time, Yang Xu, the mother of Liu Yu'an, who had disappeared for many years, appeared, and she was the one who arranged for Yu Xingchui to live in this house.
Yang Xu told Yu Xingchui that her father jumped from the high building that Liu Yu'an was in charge of, but left a huge shadow on Liu Yu'an.
Knowing the truth, Yu Xingchui understood Yang Xu's good intentions and helped Liu Yu'an to escape from the self-accusation
They eventually got together.
Reviews
You May Also Like
Related Posts