Let's Go Fighting – Wang Peihan, Han Donglin
Let's Go Fighting is an urban suspenseful romantic drama directed by Ding Yu, led by Han Donglin and Wang Peihan, co-starring Hao Yitong, Cheng Qiaosi, Zhe Ye, and Liu Boxu.
It is adapted from the novel "Shou Fu Jia De Bai Yue Guang Chao Xiong Chao Sa / 首富家的白月光超凶超飒"
Details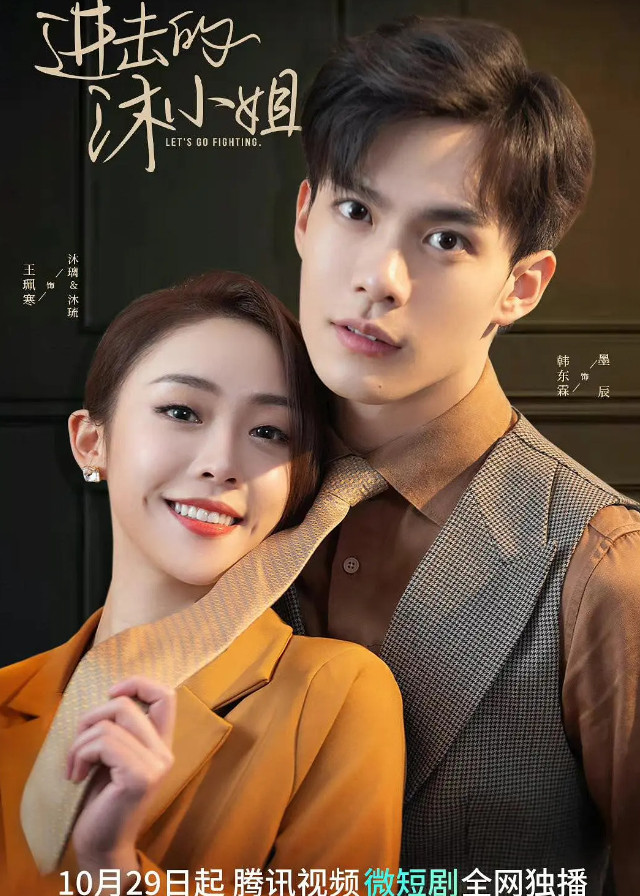 Cast
Synopsis
When the leading catering company Mu's family suffers a sudden accident abroad, the second young lady Mu Li receives her sister's heart transplant and takes the place of her twin sister, getting close to Mo Chen, the prospective brother-in-law who is rumoured to be the "initiator" of the acquisition of Mu's group, to secretly investigate the truth of the accident, only to find that there is a lot of fog behind the acquisition.
In the midst of their tribulations, they solve crisis one after another, and finally discover the mysterious opponent hiding behind the scenes, and follow the clues to find out the truth about the car accident and settle their grudge.
They join hands to fight against the enemy behind the scenes, and at the same time begin a joyful period. In the end, Mu Li not only reap the love, but also punish all those who have persecuted her family.