Jianghu World Detective – Zhang Dayuan, Zhang Xingyao
Jianghu World Detective is a historical suspenseful and romantic drama directed by Du Tingjun, starring Zhang Dayuan, Zhang Xingyao, and Li Jiafan.
Details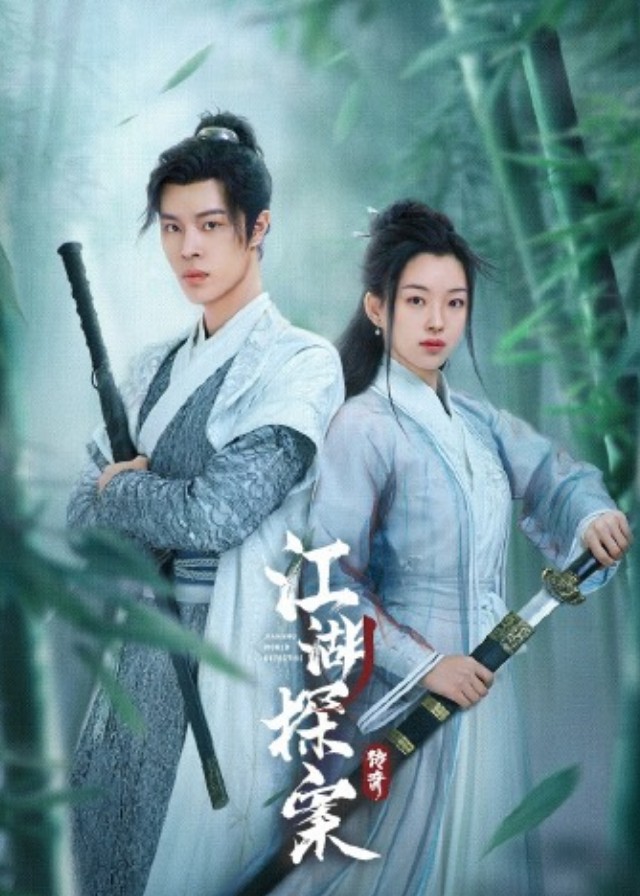 English Title: Jianghu World Detective
Chinese Title: 江湖探案传奇
Genre: Historical, Suspense, Romance
Episodes: 21
Duration: -
Director: Du Tingjun
Released Date: 2023-03-21
Broadcast Website: 腾讯视频
Cast
Synopsis
Su Zhuo, a wanderer, enters the martial arts world and becomes involved in a case of village massacre and curse. Through a series of investigations, the truth is revealed that the culprits are actually a group of soldiers.
This incident leads to the formation of a trio in the Jianghu, including the mysterious Ding Xiu. Unexpectedly, Ding Xiu is the daughter of a powerful official, Wei Hou, and her goal in getting close to Su Zhuo is to discover his true identity. However, Ding Xiu develops feelings for Su Zhuo during their interactions, leading to a love story intertwined with the martial arts world.
Reviews
You May Also Like
Related Posts