Insect Totem – Zhang Ming'en, Hu Bingqing
Insect Totem is a mystery drama directed by Zhang Jiuyuan, led by Zhang Mingen and Hu Bingqing, co-starring A liya, Lu Yunfeng, Zhang Jiading, Ding Xiangnan, and Wang Xiao.
The drama is based on the novel of the same name by Lang Qi, and tells the story of Pan Jun, a famous doctor from Chong Cao Tang, who works with descendants of the same five families of the insect clan to find clues left behind by their ancestors and protect the national treasure.
Details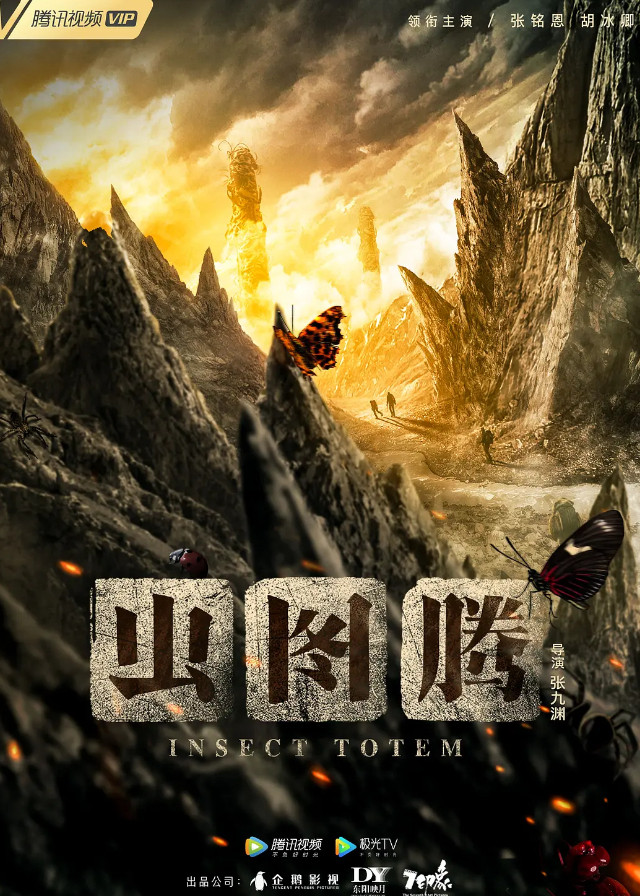 Cast
Synopsis
During the Republican era, Pan Jun, a famous doctor of Chong Cao Tang, meets with a descendant of the same five families of the insect clan and learns a clue about the treasure of the insect clan, and sets out on a journey to find the treasures left behind by his ancestors.
They travel together to find the secret treasures of the five clans that can unlock the treasure.
They travel around the world, exploring the secrets of their ancestors, fighting against the plague and fighting for justice along the way.
As they get closer to the treasure, they are confronted by the forces of treasure thieves, uncovering the truth about the fight for the treasure twenty years ago.
From their initial desire for wealth, they gradually take on the mission of guarding the nation's treasures, fighting against the treasure thieves and finally crushing their greed, and bringing the legendary insect treasure to light.
In the process, they learn to work as a team, form strong friendships and develop a pure love for each other, growing from ignorant teenagers to responsible heroes.