Honey, Don't Run Away 2 – Her Nan, Qiu Shilun
Honey, Don't run away 2 is an ancient suspense romantic drama directed by Yang Shitao and starring Her Nan, Qiu Shilun, Cavan Wen, and Shang Xuan.

The drama is adapted from the novel "Jin Zhu Da Ren Qing Zi Zhong", which tells the story of Ye Xiaotang, the richest man's daughter in the capital, who sticks to a Mu Jinyan, a cold "Tan Hua"(The number three in national civil examinations in feudal China), and met Ling Ziran, the "unloved prince". They form a quarrelsome and loving group, and solve many strange cases.
Details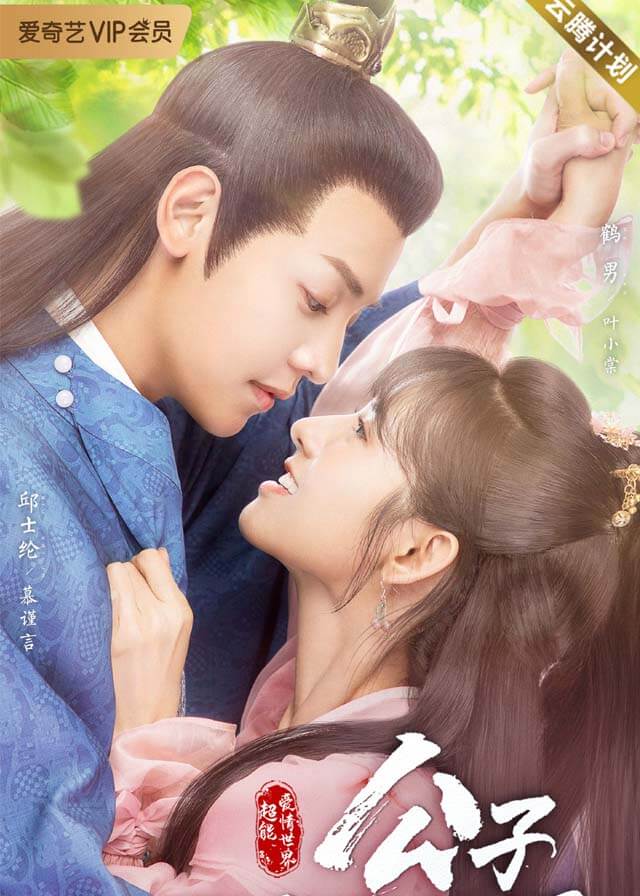 English Title: Honey, Don't run away 2
Chinese Title: 公子, 我娶定你了2
Genre: Historical, Romance, Suspense, Comedy
Tag: Investigation, Female Chases Male First, Love Triangle, Love/Hate Relationship, Cold man/Warm woman, Rich Female Lead
Episodes: 24
Duration: 30 min.
Director: Yang Shitao
Writer: Huang Yeyue, Tang Huan
Producer: Wang Junhao, Yang Zixuan
Product Company: iQIYI Literature, Cathay Media, Superpower Pictures
Released Date: 2021-08-08
Broadcast Website: iQIYI
Cast
Synopsis
Ye Xiaotang, the girl from the richest family who is destined to live beyond the age of 20, painstakingly pursues the "Tan Hua" Mu Jinyan, claiming to "marry" him, but is repeatedly rejected. The reason is that they are destined to be mutually exclusive and will both perish if they are forced to be together.
After learning the secret of the incompatibility of the fates of the descendants of witch and Bone Touch, Mu Zhenyan withdrew from the marriage in order to protect Ye Xiaotang, but has been secretly looking for the dream-making crystal and the method to lift the incompatibility of their fates to renew the life of Xiaotang.
Ye Xiaotang knows nothing about this and is willing to throw thousands of gold, chasing after him, just to marry him as his own. Facing Ye Xiaotang's pursuit, Mu Jinyan refuses on the surface, but his heart is very honest, often being teased by Ye Xiaotang.
Ling Ziran has been in adoration of Ye Xiaotang, saying that he will marry Ye Xiaotang. Although his marriage proposals were repeatedly rejected, he never gave up. But he hasn't yet seen Ye Xiaotang change her mind, his true love Princess Yue You'er is appearing ……
Reviews
You May Also Like
Related Posts