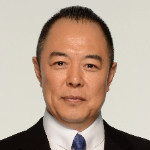 Zhang Tielin dramas, movies, and TV shows list contains the best TV series, films of Zhang Tielin and the ongoing and upcoming shows. The list will be updated continuously, bookmark this list to get the latest tv shows of Zhang Tielin.
Zhang Tielin Dramas List
2022-11-30

#1

Historical, Romance, Fantasy

Feng Shaofeng, Peng Xiaoran

In the ancient times of the Yebei grassland, Ye Lingshang and Qi Hairui were sisters who grew up together. Although Ye Lingshang was regarded as an ominous person in the grassland, scorned and disliked by her clan, only the princess of the Yebei, Qi Hairui, never despised her and treated her as her closest sister since childhood. Ye Lingshang decided to be loyal to her princess all her life. Chao's emperor, Emperor Chao Gao, devised a marriage proposal to marry Qi Hairui in order to attack the North. He calculated that Qi Hairui would definitely refuse the marriage so that he would have an excuse to start the war. In order to save her family and the North, Qi Hairui jumped off the cliff. Ye Lingshang saw the entire tribe of the night north disintegrate in front of her, determined to take an avenge for the seven Qi Hairui and the entire tribe. Ye Lingshang, disguised as Bai Lu, entered the palace and failed to assassinate Emperor Chao Gao several times, which made Emperor Chao Gao interested in Ye Lingshang and fell in love with her. Ye Lingshang was touched by this, but having affection for her enemy meant betrayal, and her heart became more and more conflicted. under Ye Lingshang's careful arrangement, Chao's kingdom collapsed and Emperor Chao Gao died...
TV Shows with Zhang Tielin
2021-05-28

#1

Reality Show

Sun Honglei, Sha Yi, Huang Zitao

"The Detectives' Adventures Season 1" reconstructs the presentation of film and television IPs by adapting classic IPs such as "Lurk," "Joy of Life," "Princess Pearl" "Journey to the West," and "Madame White Snake" into murder mystery themes. By igniting emotional resonance in the audience through engaging storylines, the show unlocks different genres such as espionage, period dramas, and mythology, providing viewers with a multidimensional detective experience. "The Detectives' Adventures Season 1" enhances audience engagement and immersion by introducing an interactive murder mystery mode. Viewers, along with the "Cute Detective Family," collect clues and search for the truth, strengthening the program's "joyful decompression" effect.
Related Posts