Detective Husband I've Never Met – Wang Haoge, Liao Huijia
Detective Husband I've Never Met is a historical romantic suspense short drama directed by Ba ChenXu, led by Wang Haoge and Liao Huijia, co-starring Liu Shuai, Hu Shizhi, Su Jinyuan, Wang Miao, Hu Xuchen, He Lei, Zheng Ying, and Zhang Gangan.
It is based on the novel of the same name by Tao Yaoyao.
Details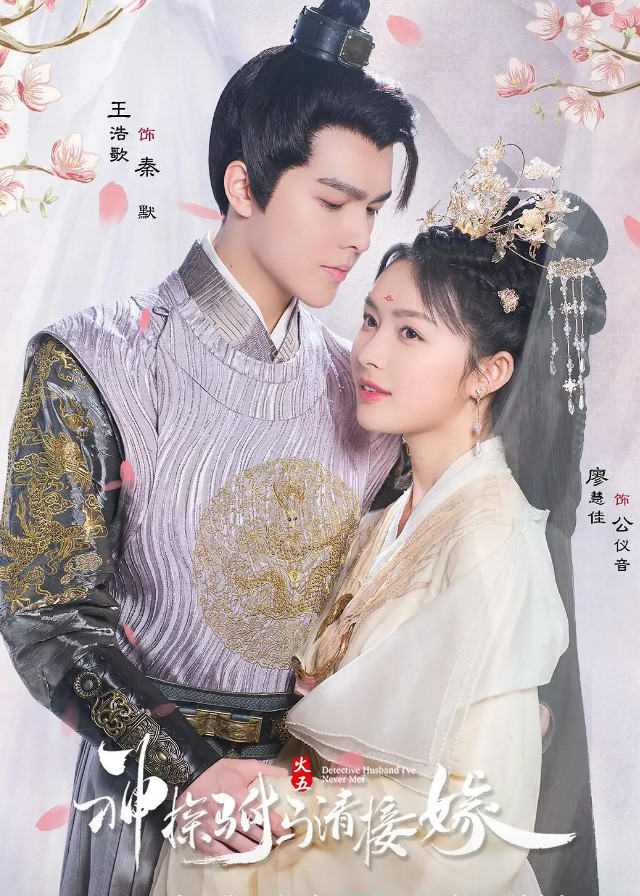 English Title: Detective Husband I've Never Met
Chinese Title: 神探驸马请接嫁
Genre: Historical, Suspense, Romance
Tag: Investigation, Cross-Dressing, Girl Disguised as Boy, Detective Male Lead
Episodes: 28
Duration: 3 min.
Director: Ba Chenxu
Writer: Xia Mengying, Sheng Yu, Ma Xiaoyan
Producer: Liu Xin, Hou Zhifei
Product Company: TencentVideo, Yuewen Group, Wu Huo Culture, Wu Yu Culture
Released Date: 2022-08-31
Boradcast Website: WeTV, 腾讯视频
Cast
Synopsis
Gong Yiyin was granted a marriage by the Emperor and married Qin Mo, the dream man of many girls.
But on the night of the wedding, she is left out and there is even news that her husband wants to divorce her!
She is so angry that she disguises herself as a man and takes up a job at the Ting Wei Si to "fight" with her husband, whom she has never met.
A game in which he runs away and she chases him is about to begin…