Gourmet in Tang Dynasty – Li Zixuan, Liu Runnan
Gourmet in Tang Dynasty is a romantic, costume drama, starring Li Zixuan and Liu Runnan.
Details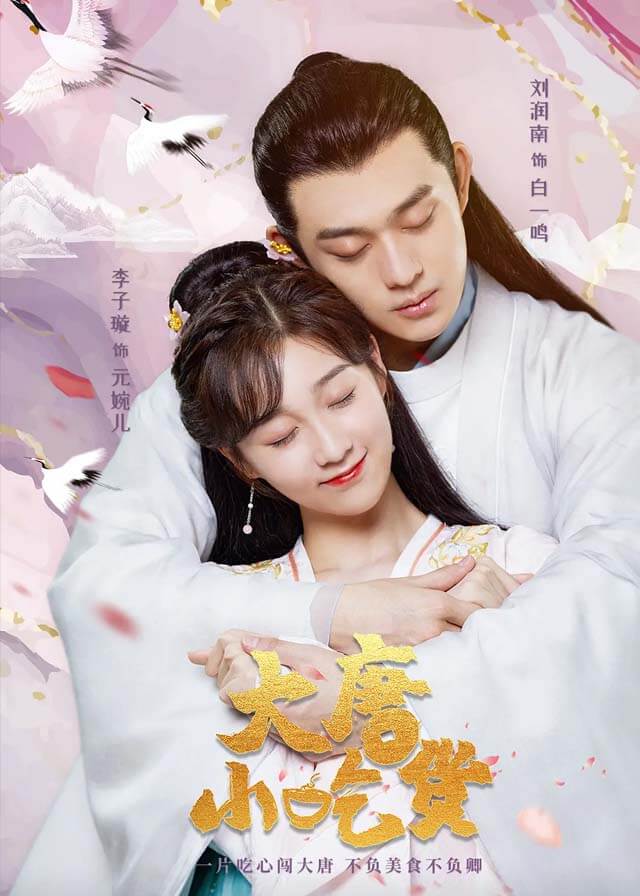 English Title: Gourmet in Tang Dynasty
Chinese Title: 大唐小吃货
Genre: Time travel, Comedy, Romance
Episodes: 27
Duration: 10 min.
Broadcasting Website: YoYo(Youtube), Tencent Video
Released Date: July 12, 2021
Cast

Li Zixuan as Yuan Wan'er

Liu Runnan as Bai Yiming
Synopsis
It tells the story of Yuan Wan'er, a female chef in the Tang Dynasty. After encountering career, family, and emotional crises, she never forgot her original intention and kept working hard for the ideal of being a famous chef.
She eventually won recognition of the culinary industry with her excellent cooking skills and partnered with the cool gentleman Bai Yiming to establish the No.1 restaurant in Chang'an.