Buff in Love – Shao Yuqi, Wang Junhao
Buff in Love is an urban romantic drama directed by Wang Siyu, starring Shao Yuqi and Wang Junhao.
Details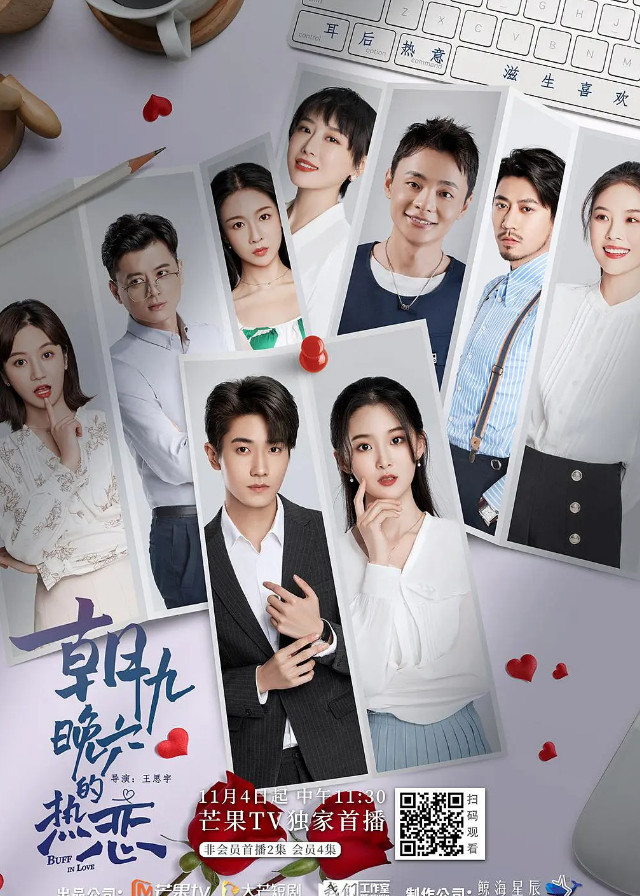 Cast
Synopsis
Yang Yifan, a fresh graduate, becomes an intern at an advertising agency. But unexpectedly, she finds that her ex-boyfriend Huang Yuchen is competing with her to become a full member.
Huang Yuchen does not want to break up with Yifan, so he applies for a job as Yifan's colleague and wants to help her to become a full member, hoping to win back his girlfriend's heart in this way.
After going through a lot of hardship in the workplace, Huang gradually understands the reason why Yang Yifan broke up with him. It was because he had lost himself and his true respect for his girlfriend.
He then decides to take his job seriously and become a real competitor.
Yang Yifan sees the change in Huang Yuchen, which finally makes her start to reconsider the relationship.
Reviews
You May Also Like
Related Posts