Beautiful Time With You – Lu Xiaoyu, Sun Zeyuan
Beautiful Time With You is a youthful school drama directed by Xi Dao, starring Lu Xiaoyu, Sun Zeyuan, Wang Qing, Ao Ruipeng, Lin Xinyi, Sun Zhenyang, and Zou Jixin.
The drama tells the story of Lin Xingchen, Lu Yibai, and their classmates as they grow up together in high school, pursue their dreams together, and heal each other.
Details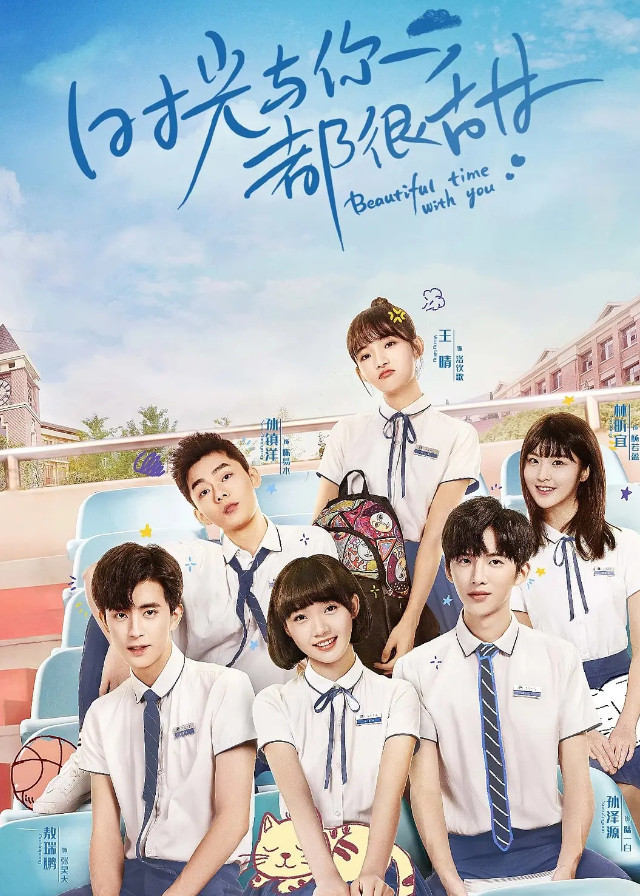 English Title: Beautiful Time With You
Chinese Title: 时光与你都很甜
Genre: Youth, School, Romance
Episodes: 32
Duration: 30 min.
Director: Xi Dao
Writer: He Bai San Shao
Producer: Yan Xiaorui
Product Company: MGTV
Released Date: 2020-02-14
Boradcast Website: MGTV, MGTV Drama Channel
Cast
Synopsis
Lin Xingchen, a transfer student, becomes a tablemate with Lu Yibai. She thought she has won the "lucky lottery", but unexpectedly, she is in trouble.
Luckily, Lin Xingchen's special experience as a child has helped him develop a "diamond" heart and she is able to take everything in stride.
From then on, Lin Xingchen and Lu Yibai grow up together and heal each other in their high school life.
You May Also Like
Related Posts