Almost Famous – Jia Yi, Wei Xiao
Almost Famous is a youthful school musical drama directed by Si Jia and starring Jia Yi, Wei Xiao, Wei Tianhao, and Bao Chenxi.
The drama tells the story of Cheng Ming, a talented student, and You Zhiqi, a top popular star, who struggle to achieve their dreams of musical theater.
Details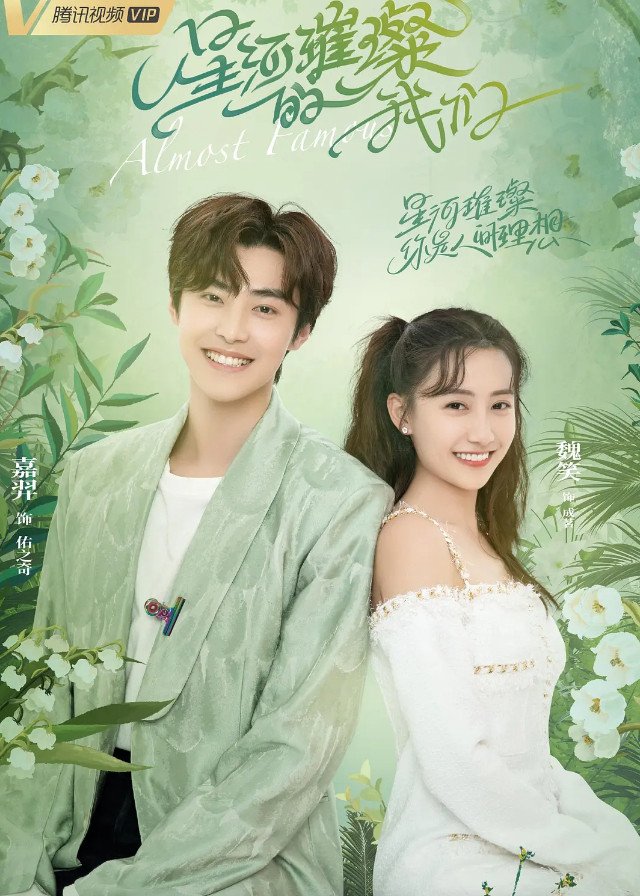 English Title: Almost Famous
Chinese Title: 星河璀璨的我们
Genre: Youth, School, Romance, Friendship
Episodes: 24
Duration: 35 min.
Director: Si Jia, Zeng Xuehao
Product Company: Starry Film
Released Date: 2022-06-24
Boradcast Website: YoYo Fun Station, Viki
Cast
Synopsis
In order to realize her dream of being a musical actress, Cheng Ming, a talented senior girl, started to break through the difficulties of her mother, her school, and the professional content review of the art examination, and successfully entered one of the leading art colleges in China to become a student of musical theater.
Then she met and became close friends with the top popular star You Zhiqi, Wei Feng, Ai Mi, Ding Dongdong, Qu Shiyun, Zhang Yuyong, and Fang Yali.
She formed a lively group, gaining friendship as well as innocent love with You Zhiqi.
With a sunny, kind, and aggressive heart, Cheng Ming faces the difficulties around her and grows up quickly, getting closer to her dream step by step, and making her own youthful era together with everyone else…