A Camellia Romance – Guo Zifan, Li Mozhi
A Camellia Romance is an ancient romantic drama directed by Wu Qiang, led by Guo Zifan and Li Mozhi, co-starring Peng Chuyue, Mao Na, Liu Yinjun, and Sheng Langxi, with a special appearance by Wang Yu.

The drama is adapted from the novel "Qie Shen Yao Xia Tang / 妾身要下堂". It tells the story of Xu Chunchun, a talented dessert chef, and Zhou Junjue, a wealthy tea merchant, who join hands in a sweet entrepreneurial journey by chance.
Details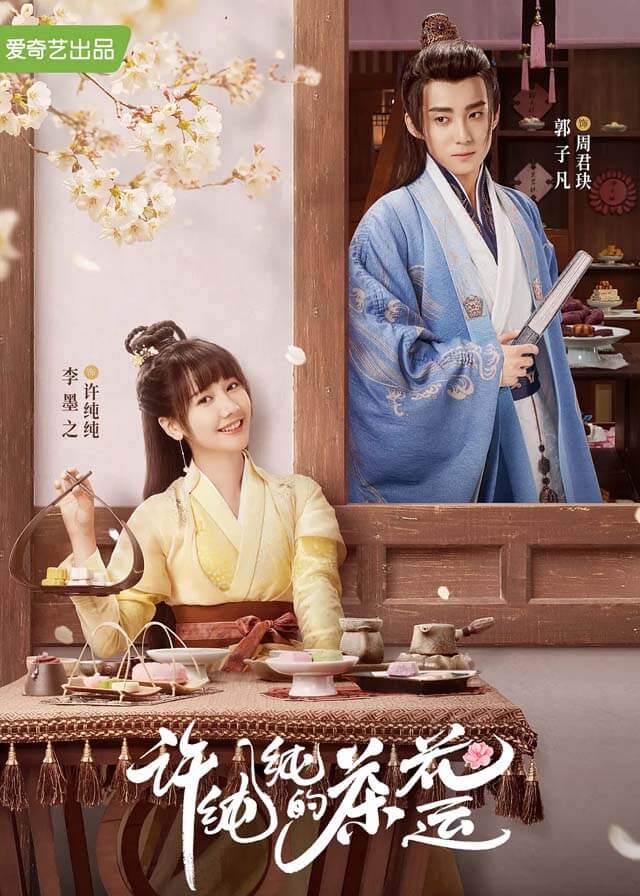 English Title: A Camellia Romance
Chinese Title: 许纯纯的茶花运
Genre: Historical, Romance, Comedy
Tag: Forced Marriage, Independent Female Lead, Rich Male Lead, Male Chases Female First, Stepmother-Stepdaughter Relationship, Idol Actor
Episodes: 24
Duration: 45 min.
Director: Wu Qing
Writer: Peng Yiying, Han Yuting, Ban Xiaoyang, Pan Chen, Cong Zhenyu, Sun Jingya, Li Ke
Producer: Yang Bei, Chen Yitao, Chen Taoyu, Zhang Shanshan
Product Company: iQIYI, HCMC
Released Date: 2021-11-22
Broadcast Website: iQIYI
Cast
Synopsis
Xu Chunchun, the only daughter of a silk shop, is mistakenly chosen by the Zhou family, the "world's No.1 tea merchant", to be the wife of Zhou Junjue, the son of the famous Zhou family.
In order to get rid of her stepmother's oppression and realize her dream of starting her own business, Xu Chunchun agrees with it reluctantly.
But to her surprise, Xu Chunchun wants to be repudiated and do many weird things, but Zhou Junjue falls in love with her at first sight. The romance of a pair of love and hate couples is about to unfold sweetly.
Reviews
You May Also Like
Related Posts