My Lethal Man – Li Mozhi, Fan Zhixin
My Lethal Man is a urban suspenseful romantic drama directed by Chu De Jian, led by Li Mozhi and Fan Zhixin, co-starring Li Yizhen, Chang Zhekuan, Li Xinran, Wang Xudong, Qiu Dingjie, and Li Zhifan.
The drama tells the story of Shen Manning, an ordinary girl who is accidentally involved in a huge "vortex" and meets Yan Xingcheng, a man who is as powerful as "poison" and is forced to start a "second life".
They go from rivalry to working together, completing their mission and finding their true selves.
Details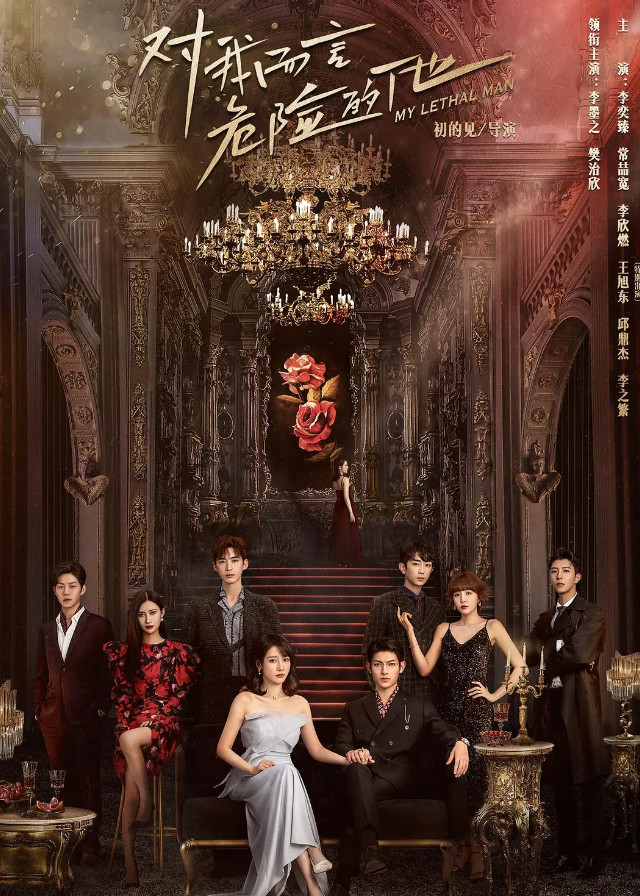 English Title: My Lethal Man
Chinese Title: 对我而言危险的他
Genre: Urban, Romance, Suspense, Thriller
Tag: Investigation, Fake Marriage, Death of a Character, Blood, Rich Family, Doppelganger
Episodes: 24
Duration: 40 min.
Director: Chu De Jian
Writer: Cheng Fangyuan
Producer: Zhao Dongbo, Lu Limin, Zhu Mingzhe, Ge Bin, Yang Fan
Released Date: 2023-01-13
Broadcast Website: iQIYI, Idol & Romance, Viki
Cast
Synopsis
In a thrilling kidnapping case, Shen Manning accidentally meets her "doppelganger" Zhuang Xinyan.
The rapid death of Xinyan leads the powerful and mysterious Yan Xingcheng to force Shen Manning to start her "second life", as her "fiancé".
Shen Manning is dragged by Yan Xingcheng into the whirlwind of huge changes in the Zhuang family. They go from rivalry to working together to stabilize the Zhuang family, which almost collapsed.
Yan Xingcheng also finally finds out the shocking truth about a secret case from 17 years ago ......
In the end, the truth about the unsolved case 17 years ago is revealed, and they realize the warmth of true love and the power of family.
Together, Yan Xingcheng and Shen Manning set out on a new life with love.
Reviews
You May Also Like
Related Posts