The Disappearing Child – Tong Dawei, Vision Wei, Kelly Yu
The Disappearing Child is a family suspense drama directed by Zhao Xiaoou and Zhao Xiaoxi, led by Tong Dawei, Wei Chen, and Yu Wenwen, with a special appearance by Li Si Dan Ni, Wu Haochen, co-starring Li Sheng, Xi Yu, Wu Qijiang, Song Chuyan, Gao Yiqing, Liu Qiqi, and Li Qingyu.
The series is based on the novel "海葵 / Hai Kui" by Bei Ke Bang. It tells the redemption story of a group of children and their parents who are chronically deprived of the companionship of their families.
Details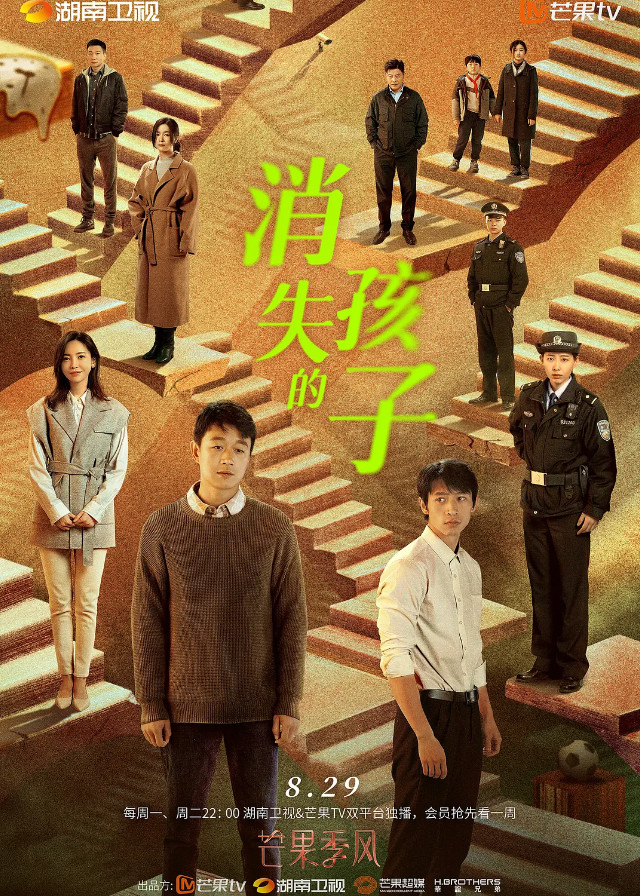 English Title: The Disappearing Child
Chinese Title: 消失的孩子
Genre: Suspense, Family, Thriller, Life, Drama
Tag: Investigation, Lying, Child Abandonment, Death of a Character, Matchmaking, Stalking
Episodes: 12
Duration: 70 min.
Director: Zhao Xiao'ou, Zhao Xiaoxi
Writer: Qin Haiyan, Ye Heng
Producer: Tang Fan, Liu Pingping, Zhou En, Xiong Xinyan, Xie Yingying
Product Company: MGTV, HBC, MANGO EXCELLENT MEDIA,
Released Date: 2022-08-29
Broadcast Website: MGTV, MangoTV Monsoon
Cast
Synopsis
On the morning of the winter solstice, Yang Yuan prepares to take his son to school as usual, but his son disappears in the hallway.
As he searches for his son, he unwittingly uncovers a bigger mystery: Yuan Wu, a decadent man who lives with his father and pretends to lead a decent double life, is suddenly involved in an accident in his rented house one day. the house owner, Lin Chuping, suddenly and hastily moves out of the house, and the originally peaceful and stable life is completely disturbed.
These seemingly unrelated strangers overlap with each other in different time and space.
With the disappearance of the child, a series of secrets about love and redemption gradually emerge.
Reviews
You May Also Like
Related Posts