The Little Wife of the General – Cui Yuxin, Wei Xiao
The Little Wife of the General is a historical romantic drama directed by Yang Haiting, led by Wei Xiao, Cui Yuxin, co-starring Qiu Yushuo, Zhang Xinghe, Nie Xinyuan, Qian Siyi, Yan Qin, Wang Rumeng, Xu Jing, and Ao Lei, with Chen Haowen, Xu Zhanwei in special appearances.
Details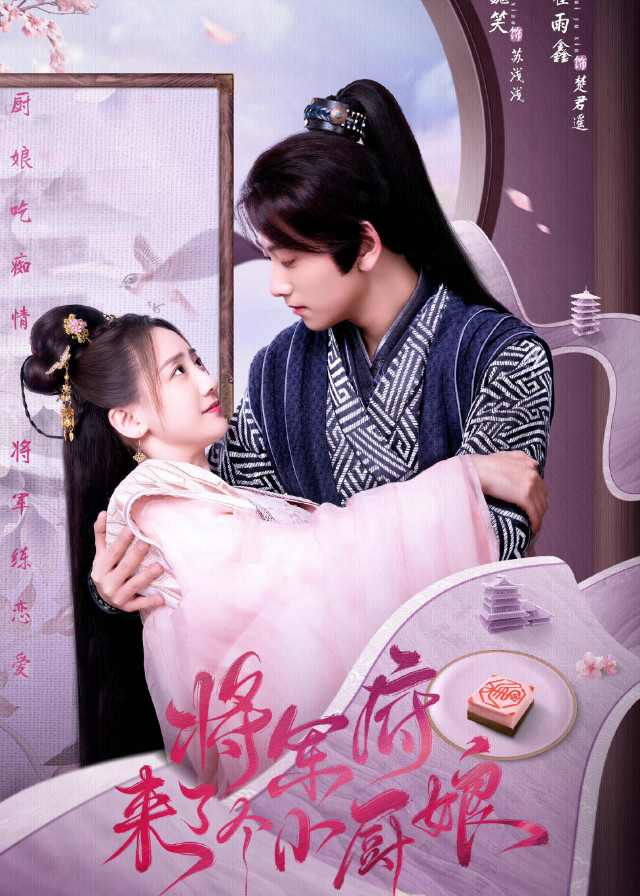 English Title: The Little Wife of the General
Chinese Title: 将军府来了个小厨娘
Genre: Historical, Romance, Fantasy
Tag: Time Travel, Transmigration, General Male Lead, Cooking, Chef Female Lead, Crossworlds Traveler
Episodes: 24
Duration: 10 min.
Director: Yang Haiting, Guan Qun
Writer: Luo Yong
Producer: Gu Hao, Lei Chenyu, Li Zitian
Product Company: TencentVideo
Released Date: 2022-09-27
Watch On: WeTV, TencentVideo
Cast
Synopsis
After an accident, Su Qianqian, a Michelin chef, finds herself in a miserable situation as the daughter of a concubine of the Duke's family and is forced to marry the overbearing General Chu Junyao.
But Chu Junyao is in love with someone else, so Su Qianqian begins a journey of chasing after him, and making a career with her culinary skills, eventually winning both love and career.
Reviews
You May Also Like
Related Posts