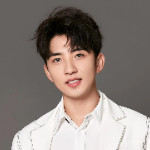 Li Zhengjun dramas, movies, and TV shows list contains the best TV series, films of Li Zhengjun and the ongoing and upcoming shows. The list will be updated continuously, bookmark this list to get the latest tv shows of Li Zhengjun.
Li Zhengjun Dramas List
2021-08-02

#1

Youth, School, Romance

Richards Wang, Hu Yixuan

Xia Xiaoju transferred to a new school before the college entrance exams and met a new group of friends, including the generous Cheng Lang, the straightforward Lu Shiyi, and careless Qiu Letao, and so on. Although the new environment made her panic, and her acquaintance with her new friends started with a series of small misunderstandings, the frankness and mutual help made the young people form a deep friendship. They helped each other in their studies and united in the sports meeting so that their friendship became better and better. They shared their family troubles and choices in the future, experiencing the taste of growing up together. When the college entrance exam finally came, Cheng Lang missed his favorite major, he didn't do well because he was delayed in saving a life. Lu Shiyi hid from his family and enrolled in the major that his father opposed most. While Xia Xiaoju and Qiu Letao were admitted to their dream schools with exceptional performance. However, they encountered new problems in their university life. Cheng Lang faced the difficulties of interdisciplinary studies, Lu Zhiyi had to overcome psychological barriers, and Xia Xiaoju was confused about the direction of her life. But they rose to the challenge and supported each other, gradually establishing their dreams in life amidst confusion and frustration, and experiencing the sweetness and bitterness of friendship and love. Xia Xiaoju and her friends reaped the benefits of such a warm and struggling youth.

2020-03-23

#2

Urban, Romance

Xing Fei, Garvey Jin

Ye Qianyu, an ordinary girl who is known as "the leader of the fishing village", and Shan Junhao, a "digital prince" who believes that " the rate of return is better than everything". The two of them, who could not have had interactions, were tied together by fate because of a sudden car accident. The cool boss Shan Junhao changed his temperament due to memory loss and turned into a soft and considerate warm man, Tong Hao. On the beautiful island, Ye Qiangyu gradually fell into a romantic relationship with Tong Hao. But when she learned that Tong Hao's real identity is Shan Junhao, the general manager of Senwell Group, Ye Qiangyu was caught in a conflict. After a conspiracy, Tong Hao accidentally regained his memory and turned back into the cool "prince" again, and the memory of his love with Ye Qianyu on the island was lost. At this time, on the one hand, Ye QianYu had to face the subversive reconstruction of the island by the Senwell Group led by Shan JunHao, and on the other hand, she hoped to try her best to find her lover who had lost his memory. The double pressure of love and life pushed Ye QianYu to grow up continuously.
Related Posts