Art in Love – Kan Qingzi, George Hu
Art in Love is an urban romantic drama starring Kan Qingzi, George Hu, Hong Yao, and Sharon Kwan.

It tells the story of art students Li Chenyin and Tao Yufei, who missed their love and were separated for seven years, but reunite and start a new love-hate relationship.
Details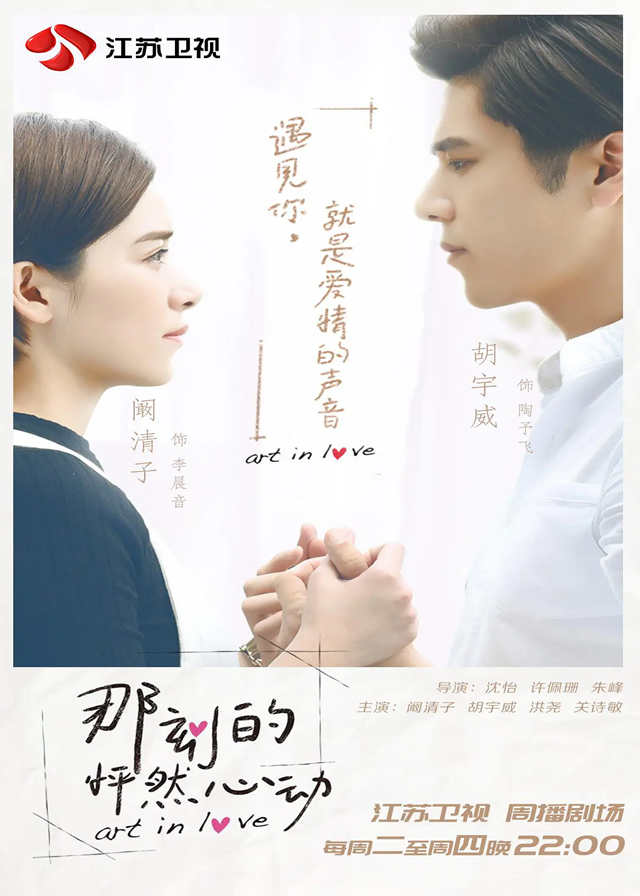 English Title: Art in Love
Chinese Title: 那刻的怦然心动
Genre: Urban, Romance
Tag: Love/Hate Relationship, Female Chases Male First, Unrequited Love, Revenge, Cold man/Warm woman, Love Square
Episodes: 39
Duration: 45 min.
Director: Shen Yi, Xu Peishan, Zhu Feng
Writer: Zhang Wenqi, Tan Wei
Product Company: MGTV, CTI Television Incorporation
Released Date: 2017-12-18
Boradcast Website: YoYo Television Series Exclusive, YoYo English Channel, MGTV
Cast
Synopsis
Tao Yufei and Li Chenyin, who are studying in the art department, have become love-hate rivals because of the same group of assignments.
However, Tao Yufei, who is excellent, goes abroad for further studies in order to pursue his artistic achievements, sacrificing his affection for Chenyin and giving up his love to Qiu Jiawu, a basketball star who has been waiting for Chenyin.
Seven years later, Tao Yufei is already an international artist and Li Chenyin is a curator at the art gallery…
You May Also Like
Related Posts