The Smell Of Warmth – Jin Dong
"The smell of warmth" is a contemporary rural drama directed by Li Yunliang, starring Jin Dong in the lead role, co-starring Li Naiwen, Wu Yue, Gao Lu, Huang Man, Zhao Ke, and Jiang Han.
Details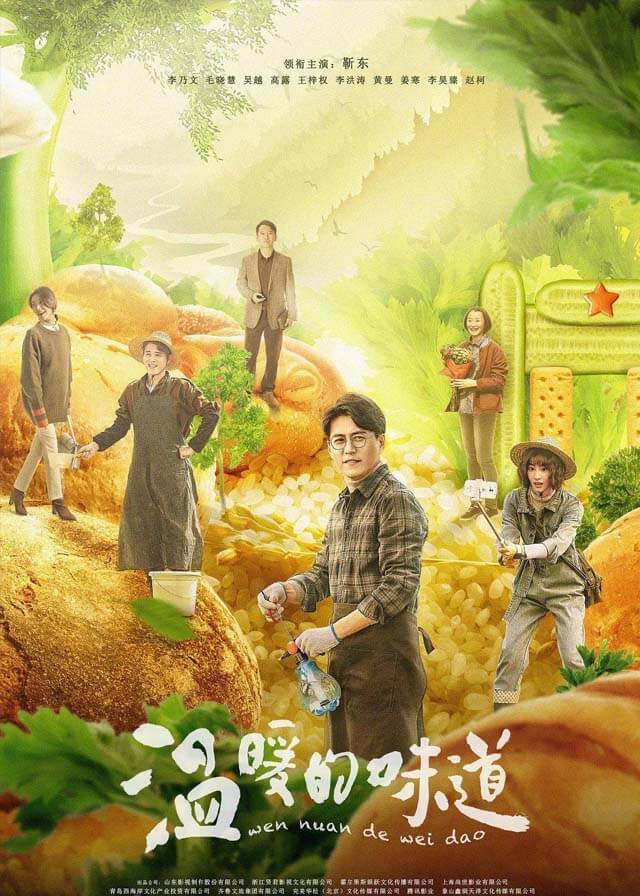 English Title: The smell of warmth
Chinese Title: 温暖的味道
Genre: contemporary
Episodes: 30
Duration: 45min
Director: Li Yunliang
Writer: Gu Kai
Producer: Jing Lei
Product Company: SHANDONG FILM AND TV GROUP
Cast

Jin Dong as Sun Guangming
Synopsis
Sun Guangming is the Secretary of the Business Bureau League Committee, to enhance grass-roots unit exercise to the village of Dahuaishu as the first secretary.
He wanted to keep the achievements in the village to easily complete the task of the term.
However, because of the "poisoned vegetable incident", he faced a tricky withdrawal of the village work.
The "poisoned vegetable incident" reporter Xu Hong was condemned by his heart to come back to the village of Dahuaishu to correct the error, which undoubtedly added to the chaos of Sun Guangming.
The villager Liu Yujiu also returned to the village at this time.
Blinded by greed, he seized the Liu clan leader Liu Shirong's weakness, lure him to the side of support for the withdrawal of the village, so the withdrawal of the work seems to be a foregone conclusion.
The villagers held a farewell ceremony, the great grandmother cried to the nameless martyrs' grave to say goodbye.
Sun Guangming was deeply moved, determined to preserve the village.
He opened the market with ecological vegetables, special tourism, using the network, and finally promoted the Dahuaishu Village.