She Is Still Cute Today – Sun Meilin, Zhu Linyu
She Is Still Cute Today is a youth school drama starring Sun Meilin, Zhu Linyu, Wu Hai, Han Jingde, Xu Yuan Yi Na, Wei Qianyi, Xie Anran, and Peng Yao.
This is an adaptation of a manga with the same name. 
Details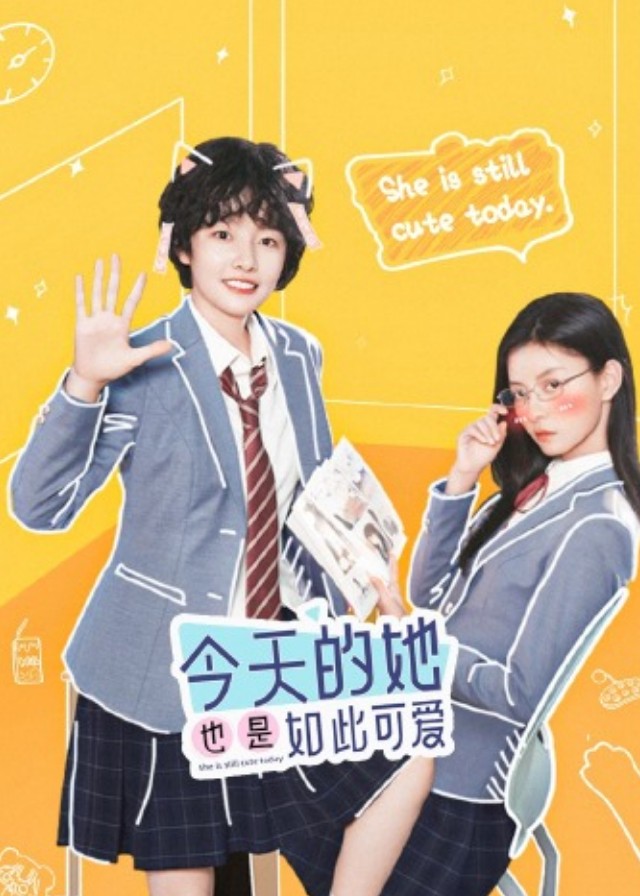 English Title: She Is Still Cute Today
Chinese Title: 今天的她也是如此可爱
Genre: Youth, School, Friendship
Episodes: 40
Duration: –
Released Date: –
Boradcast Website: WeTV
Cast
Synopsis
In a high school, a female top student named Cang Shu from Class 1 of Grade 1 and a female underachiever named Qi Lin from Class 7 of Grade 1 became acquainted due to a misunderstanding.
Cang Shu is troubled by rumors of a romantic relationship with the schoolboy, Cui Xin.
She is constantly asked about it and can't take it anymore, so she decides to lie and say that she is interested in Qi Lin, the worst student in their grade from Class 7.
She only meant it as a way to deflect attention, but to her surprise, Qi Lin was sitting right behind her and heard everything she said.
They went from being strangers to good friends, experiencing the seemingly peaceful but actually chaotic daily life on campus together.
They became better versions of themselves because of each other and spent a wonderful campus life with all their good friends.
You May Also Like
Related Posts