Hello There – Jin Moxi, Meng En
Hello There is a historical romantic comedy directed by Wang Qiheng, starring Jin Moxi, Meng En, Wu Chengze, Cai Xiangyu, and Pan Luyu, with a special appearance by Chen Minghao.
This drama is based on the popular novel "Zui Dao Xu Deng Jun Lai Fu/醉倒需等君来扶" by Ni Shiyi, which tells the story of Tang Buyan, the "eccentric" head of the Tang Sect, and Li Chengqi, the cold-faced head of Xuanqi Mountain. They embark on a hilarious journey together to find the "destined one", growing up and gaining love along the way, and teaming up to upgrade their skills by "fight monsters".
Details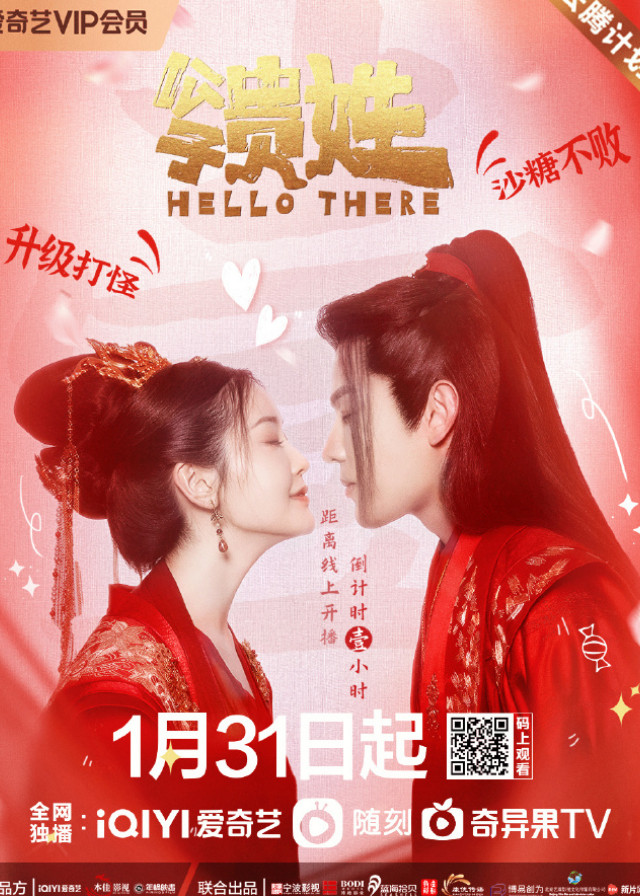 Cast
Synopsis
Tang Buyan, a quirky and cute girl, is looking for a destined person with a tear mole at the corner of the eye to solve a family bloodline problem.
By chance, she meets Li Chengqi, the young master of the Xuanqi Sect, who is cool and elegant.
Then, their destinies are linked together, resulting in a ludicrous but warm and healing love story.