Feng Qi Yun Shu – Yu Xiao Wan Er, Chen Ruifeng
Feng Qi Yun Shu is a romantic web drama directed by Luo Shixiong, starring Yu Xiao Wan Er, Chen Ruifeng, and Yun Hui.
Details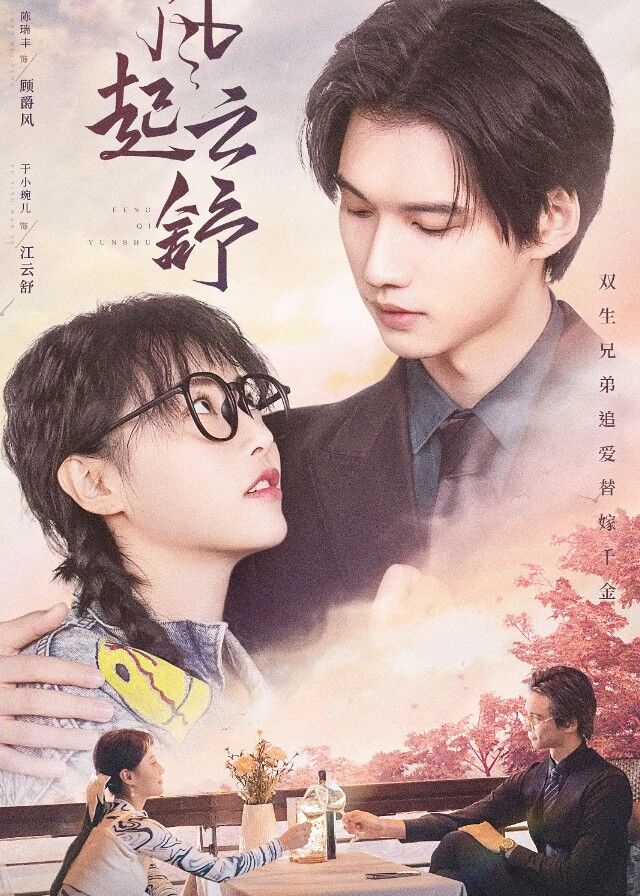 Cast
Synopsis
Jiang Yunshu, who pretends to be foolish on the surface but is actually knowledgeable in medicine, marries the paralyzed young master of the Gu family, Gu Juefeng, in a "warding-off" wedding.
However, she discovers that her mother-in-law repeatedly tries to harm them.
Gu and Jiang reach cooperation, helping each other and gradually developing feelings for each other.
After learning that the mother-in-law is using a secret medicine to treat a mysterious person, Jiang Yunshu disguises herself to go for treatment and discovers that this person looks exactly like Gu Juefeng.
The mysteries and conspiracies of the Gu family gradually were unfold by Gu Juefeng and Jiang Yunshu…
You May Also Like
Related Posts