Fall in Love With Him – Jason Fu, Eunice Han
Fall in Love With Him is a fantasy romance drama, directed by Jiang Xiaoli, starring Jason Fu, Eunice Han, Chen Yucheng, Liang Bowen, Pan Xingyu, Chen Shimin, Sun Lulu, Jiang Ruize, Yang Bingzhuo.
Details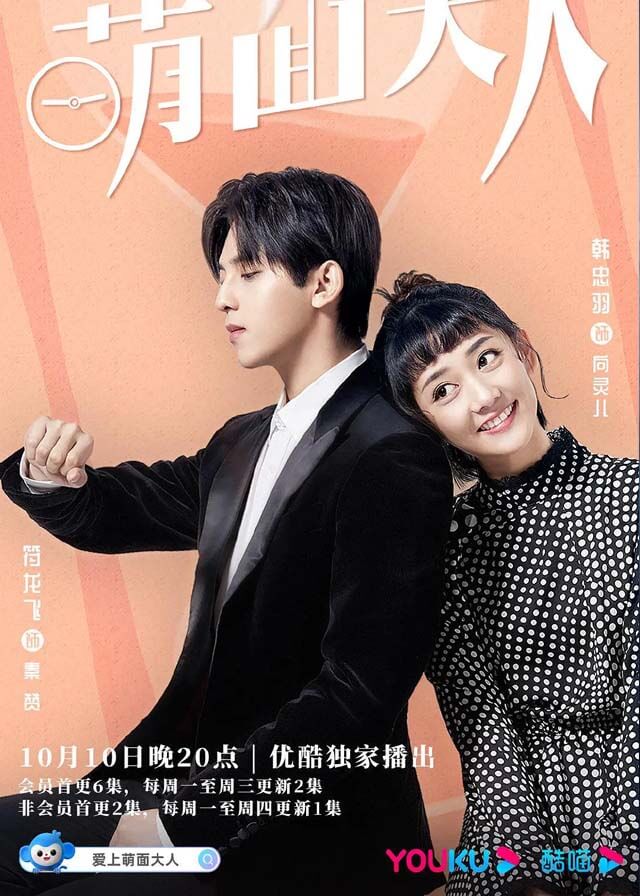 English Title: Fall in Love With Him
Chinese Title: 爱上萌面大人
Genre: Fantasy, Romance
Episodes: 24
Duration: 25 min.
Director: Jiang Xiaoli
Broadcasting Website: Viki, Huace(Youtube)
Released Date: October 10, 2021
Cast

Jason Fu as Qin Zan

Eunice Han as Xiang Ling'er

Chen Yucheng as Sikong Ming
Synopsis
Qin Zan, Sikong Ming, and other people are carefully selected by Sariel as "Mr. Meng Mian", they are ageless and immortal, specializing in collecting the remaining time of those who died unnaturally.
As a girl who is always on the brink of death, Xiang Ling'er accidentally enters their lives and binds their fates together.
They have experienced countless life and death separations together, from which they have also gained love, friendship, and affection, warming and healing each other.
But what seems like a normal life is a grand conspiracy, and it turns out that all the accidental deaths are caused by Sariel.
After they know the truth, they resolutely choose to protect the human race and fight with Sariel.