The Detective – Run Chen, Yang Fuyu
The Detective is an ancient detective web drama directed by Su Fei and starring Run Chen , Yang Fuyu, Li Xizi, Zhu Rongjun, and Yang Qijun.
Details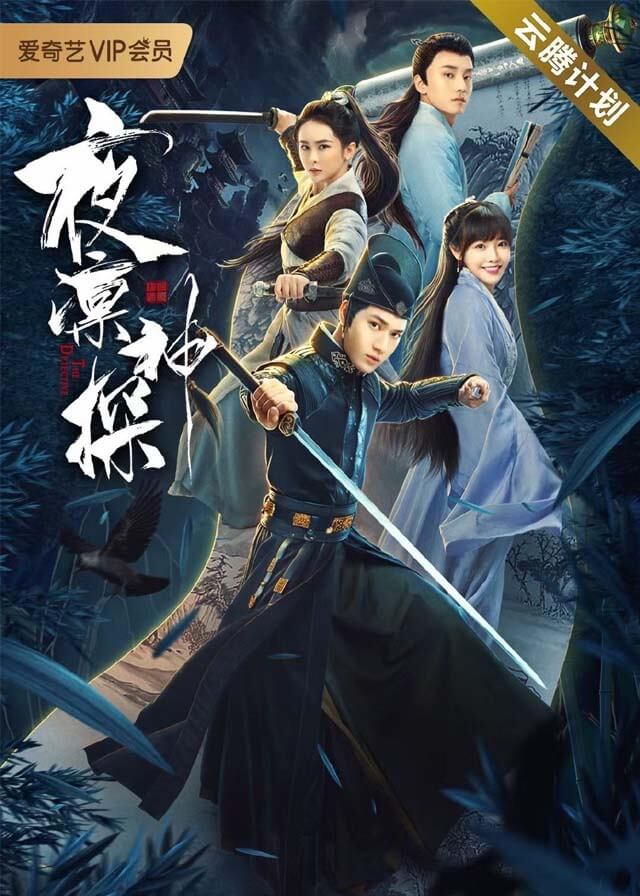 English Title: The Detective
Chinese Title: 夜凛神探
Genre: Ancient, Detective
Episodes: –
Producer: Wang Yi
Writer: Yu Ze, Dai Xingyue, Liu Tong
Director: Su Fei
Product Company: Magic Moment Film
Broadcasting Website: Iqiyi
Release Date: June 11, 2021
Cast

Run Chen as Cheng Yang

Yang Fuyu as Su Wenyue

Li Xizi as Jun Wu Jiu

Zhu Rongjun as Ouyang Chuchu
Yang Qijun as Yuan Yalin
Synopsis
The perfect-looking man Cheng Yang and the reasoning expert Jun Wu Jiu form a "male group". The superb martial artist Su Wenyue and the quirky Ouyang Chuchu form the "female group".
They unearth the truth behind the case in the process of solving the twisted, bizarre and unbelievable mysteries.