Rewriting Destiny – Dong Siyi, Li Geyang
Rewriting Destiny is a historical romantic comedy directed by Jin Xionghao, led by Dong Siyi and Li Geyang, co-starring Hu Dandan, Xu Bingchao, Lin Qiyu, Liu Yaoyuan, Gao Mingchen, and Liu Ximo, with special appearances by Chen Zhen and Huang Ji, and guest appearances by Deng Fei and Hu Bowen.
The drama tells the story of Xia Yubing and Xu Ziyan, who become a contracted couple in the comic world from mutual use, and after all the trials and tribulations, they are attracted to each other and finally change their fate and live happily ever after.
Details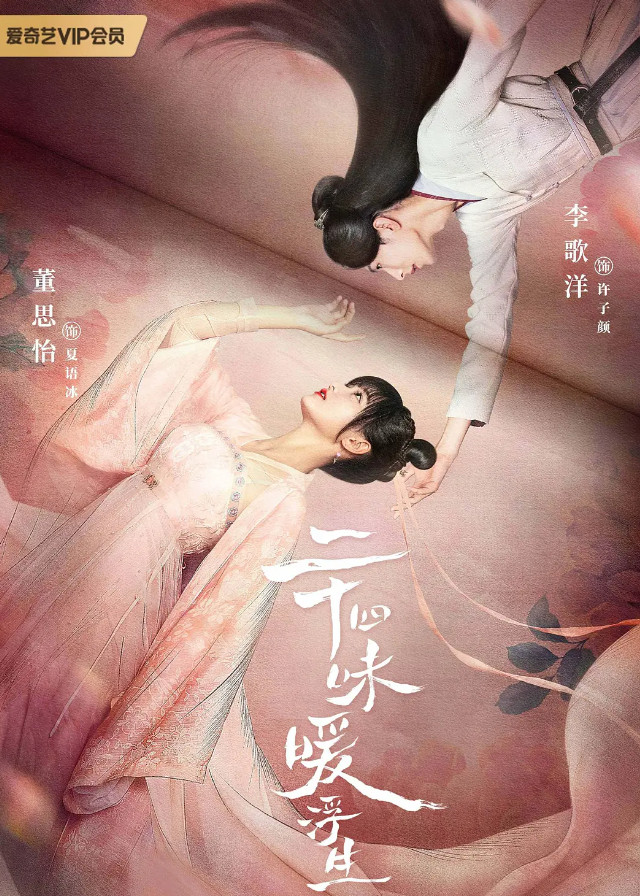 English Title: Rewriting Destiny
Chinese Title: 二十四味暖浮生
Genre: Historical, Romance, Comedy, Fantasy
Tag: Food, First Love, Character Development, Contract Marriage, Family Relationship, Sassy Female Lead
Episodes: 24
Duration: 38 min.
Director: Jin Xionghao
Writer: Wang Yiran, Luo Jia, Wang Jiaqi
Producer: Zhao Nan, Yang Tao, Yu Sichen, Li Li
Product Company: HAIMA QINGFAN
Released Date: 2022-05-17
Broadcast Website: Viki, YoYo Fun Station
Cast
Synopsis
New comic book author An Lan encountered a bottleneck when he created the serialized comic book "Er Shi Si Wei Ai Fu Sheng", because the main characters Xia Yubing and Xu Ziyan's persona problems, she was asked by the editor-in-chief to modify before the uploading of the serial.
Meanwhile, in the world of comics, Xia Yubing also had memories of previous episodes due to An Lan's repeated revisions, so she avoided Xu Ziyan, who always wanted to poison his marriage target, and was determined to facilitate his marriage with his second sister, Xia Lan, in order to escape his clutches.
But Xia Yubing botched the matter, not only messing up the marriage of Xia Lan, but also letting Xu Ziyan notice herself, and was chased by Xu Ziyan to get married, and was forced to jump into the river.
At this moment, a mysterious NPC Gu Gu appeared and explained to her the ins and outs of this comic world.
Only then did Xia Yubing understand that she was only a character in the comic and that the only way to keep the comic serialized and for her to survive was to make money in exchange for clicks on the comic world.
Then She set her own goal in life: to try to change her fate.
Reviews
You May Also Like
Related Posts