Warm Meet You – Li Geyang, Qi Yuchen
Warm Meet You is a romantic drama directed by Chu De Jian, led by Li Geyang and Qi Yuchen, co-starring Xu Ke, Yu Cong, Gao Junjie, and Wang Qianguo.
Details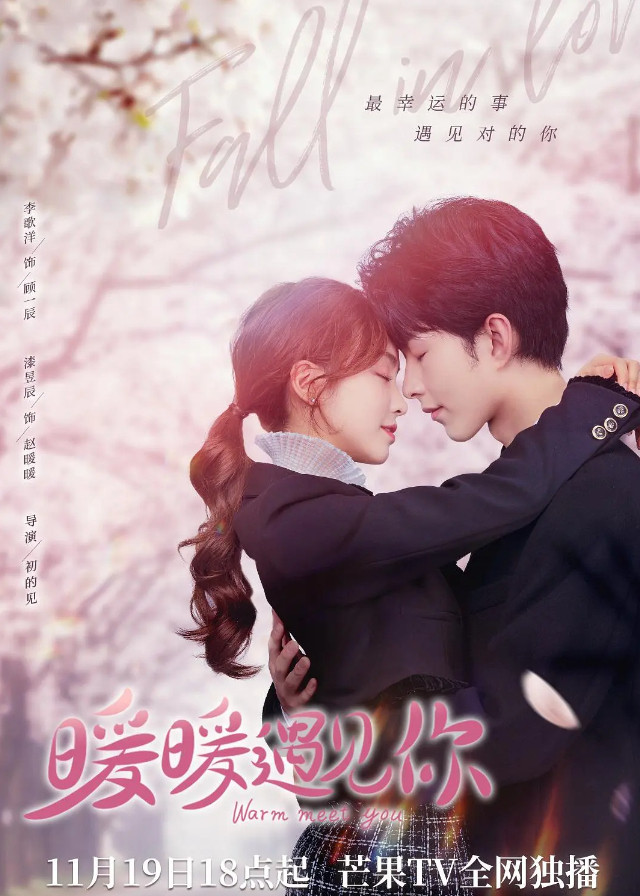 Cast
Synopsis
Zhao Nuannuan, a sweet and lovely girl cartoonist, has always dreamed of becoming one of the top mobile game concept artists in China but has been repeatedly frustrated.
When she is forced to go on a blind date, she mistakes Gu Yichen, who is passing by, for her date.
Zhao Nuannuan's shortcoming is her bad luck, as she has never even won "another bottle" since she was a child.
However, after an accident, Zhao NuanNuan finds that her unlucky constitution changes whenever she is near Gu Yichen. She even wins the first "one more bottle" in her life.
So, in order to change her bad luck for twenty years, Nuannuan applies for a job as a "full-time cleaning lady" in the CEO's office, even though she is disguised as a man, and wants to go to Gu Yichen's side.
Gu Yichen, who suffers from a rare "opposite-sex touch allergy", initially rejects Zhao NuanNuan's proximity until he discovers that he is not allergic to her…