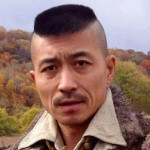 Zhang Yutong dramas, movies, and TV shows list contains the best TV series, films of Zhang Yutong and the ongoing and upcoming shows. The list will be updated continuously, bookmark this list to get the latest tv shows of Zhang Yutong.
Zhang Yutong Dramas List
2022-06-27

#1

Historical, Romance, Comedy

Huang Mengying, Ren Donglin

During the warring state period, the vassals were in strife and the people were not living well. The king of Qi was so happy with his success that he was intoxicated with enjoying. The queen of Qi, Zhong Wuyan, was confined to the cold palace. The king of Qi became more and more fond of Xia Yingchun and trusted Wei Wenbin, a surrendered general. However, Wei Wenbin and Xia Yingchun conspired to betrey Qi. Thanks to Zhong Wuyan, she saved the king regardless of his suspicions. The King of Qi repents and personally takes Zhong Wuyan out of the cold palace, but Zhong Wu Yan has a knot in her heart because of his son's disappearance, and they can never truly reconcile. Wei Wenbin and Xia Yingchun, whose desire to destroy Qi is still alive, flee to Chu for help, but the king of Chu listens to slander and starts another war. Zhong Wuyan, in order to prevent the people from suffering war, goes back to the battlefield and finds her son in the middle of the battle. Zhong Wuyan helps the king of Qi to command his army, defend against enemies, and assist the king of Qi to settle the country.
Related Posts