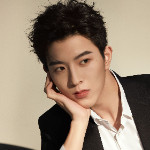 Qiu Dingjie drama list contains the best dramas of Qiu Dingjie and the ongoing dramas and upcoming dramas. The list will be updated continuously, bookmark this list to get the latest TV Series of Qiu Dingjie.
Upcoming Qiu Dingjie Dramas
TBA

#1

Beauty of Resilience

Historical, Romance, Fantasy

Ju Jingyi, Guo Junchen

Wei Zhi, the reincarnation of the phoenix, and Yan Yue, the Sun God, go through hardships and finally break the destiny of the "phoenix nirvana will shake the three worlds", and join hands to rewrite the destiny.
Completed Qiu Dingjie Dramas
2023-01-13

#2

My Lethal Man

Urban, Romance, Suspense

Li Mozhi, Fan Zhixin

In a thrilling kidnapping case, Shen Manning accidentally meets her "doppelganger" Zhuang Xinyan. The rapid death of Xinyan leads the powerful and mysterious Yan Xingcheng to force Shen Manning to start her "second life", as her "fiancé". Shen Manning is dragged by Yan Xingcheng into the whirlwind of huge changes in the Zhuang family. They go from rivalry to working together to stabilize...

2023-01-03

#3

The Shoufu Can Read Mind

Historical, Romance, Fantasy

Qiu Dingjie, Guan Jinlin

Shen Zhihuan, a food blogger, "travels" to the ancient time and becomes Shen Zhihuan, the wife of Xu Yanqing, the first minister of Dasui, who has been married for six months. However, according to historical records, the chief minister is not only tyrannical and cruel but will be killed by the rebels at the age of 30. Shen Zhihuan wants to escape, but she falls deeper and deeper....

2021-10-28

#4

Out Of The Dream

Urban, Romance, Life

Yao Chi, Chen Yusi, Fu Jing

Yu Fei, a female student who took the male role in Peking Opera, studied under the master of the "Shan Deng Ting" and was expelled from the oprea due to a mistake. Bai Fili, the producer of the old-fashioned stage play, was looking for an actress with Peking Opera skills for a new play. So they met. Yu Fei's Peking Opera voice made Bai Feili's play famous inside and outside...