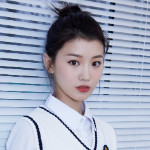 Wang Zifei drama list contains the best dramas of Wang Zifei and the ongoing dramas and upcoming dramas. The list will be updated continuously, bookmark this list to get the latest TV Series of Wang Zifei.
Upcoming Wang Zifei Dramas
TBA

#1

Liu Guang Yin

Historical, Romance, Fantasy

Zhang Han, Zhu Xudan

Han Ziqing, a concubine daughter of a prime minister, accidentally encounters Jun Beiyue, the god of war of Tianming. She is forced to get involved in the strife between powerful countries and foreign clans. In order to unravel the mystery, Han Ziqing and Jun Beiyue fight together with various powerful forces on the Longyuan Continent. After going through a lot of difficult tests,...
Completed Wang Zifei Dramas