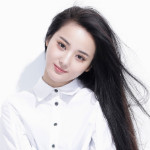 Ma Qianqian drama list contains the best dramas of Ma Qianqian and the ongoing dramas and upcoming dramas. The list will be updated continuously, bookmark this list to get the latest drama series of Ma Qianqian.
Upcoming Ma Qianqian Dramas
TBA

#1

Ivy Monsters

Youth, Drama, Romance

Aarif Rahman, Xu Lu

Gu Nian planned to study abroad because she wanted to be with her foreign boyfriend for a long time. Without any experience in studying abroad, she enrolled in a studing abroad agency, LZ, on the net, but had a dispute with the company's owner, Lin Yao, and her boyfriend, Zhuo Peng. The reason was that Lin Yao took Gu Nian's order even...
Completed Ma Qianqian Dramas