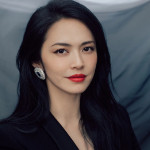 Yao Chen drama list contains the best dramas of Yao Chen and the ongoing dramas and upcoming dramas. The list will be updated continuously, bookmark this list to get the latest TV Series of Yao Chen.
Completed Yao Chen Dramas
2022-10-11

#1

Rock It, Mom

Drama, Life, Family

Yao Chen, Chang Yuan, Sabrina Zhuang

The girl band "Kuang Hua" was once a big hit in China, but its lead singer Peng Lai went to the United States after a divorce, leaving her six-year-old daughter, Bai Tian, to be raised by her ex-husband during the day. The band's music career failed miserably in the US, and Peng Lai was left to wander alone. Twelve years later, when her ex-husband passed away, 19-year-old Bai Tian is...