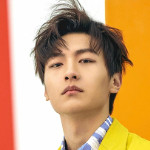 Wang Zicheng drama list contains the best dramas of Wang Zicheng and the ongoing dramas and upcoming dramas. The list will be updated continuously, bookmark this list to get the latest drama series of Wang Zicheng.
Completed Wang Zicheng Dramas
2015-08-09

#1

Falling in Love with a Rival

Romance, Comedy

Feng Jianyu

,

Wang Zicheng

Wu Suowei was a poor loser who was repeatedly disliked and insulted by his girlfriend Yue Yue, so he finally gave up his stable life and resolutely embarked on a path to start his own business and become rich. However, a "blocking tiger" appeared on this road, the tiger was Chi Cheng, who was living in the suburbs, feeding snakes...