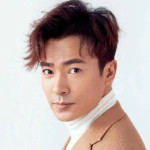 Yu Bo drama list contains the best dramas of Yu Bo and the ongoing dramas and upcoming dramas. The list will be updated continuously, bookmark this list to get the latest drama series of Yu Bo.
Upcoming Yu Bo Dramas
#1

Under the Moonlight

Historical, Suspense, Thriller

Hu Bingqing

,

Zhai Zilu

,

He Peng

The drama tells the story of Luo Shu, a female constable with a difficult fate, and Qi Menglin, a playboy who wants to travel the Jianghu. They solve strange cases and grow together in love.

#2

The Trust

Historical, Fantasy, Romance

Song Yanfei

,

Zhang Haowei

Emperor Wenzhi, Xiao Jinyun, and Empress Xu Yu, a daughter of a general's family swapped bodies due to an accident. During the period of playing as each other, they gradually understand each other and learn love and trust, resolving misunderstandings and crises.

#3

Till the End of the Moon

Historical, Romance, Immortal

Luo Yunxi

,

Bai Lu

In order to save the world from the demon god Tantai Jin, Li Susu, the daughter of the head of the Hengyang clan, takes a desperate step back in time to 500 years ago and disguises herself as Ye Xiwu, the youngest daughter of the Ye family, to stop Tantai Jin, the son of the kingdom of Jing, who was not yet completely corrupted by evil...
Completed Yu Bo Dramas