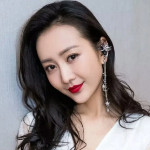 Wang Ou drama list contains the best dramas of Wang Ou and the ongoing dramas and upcoming dramas. The list will be updated continuously, bookmark this list to get the latest TV Series of Wang Ou.
Upcoming Wang Ou Dramas
TBA

#1

The Silicon Waves

Urban, Romance, Business

Huang Xiaoming, Wang Ou, Zhang Chao

Zhang Haichao and Li Dongsheng were schoolmates. They ever brought together technical talents from all over the world to overcome the difficulties and break through the blocking of the capital market represented by Huang Zhongkai. What kind of tide will they create when they join forces again?
Completed Wang Ou Dramas