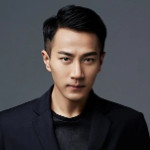 Hawick Lau drama list contains the best dramas of Hawick Lau and the ongoing dramas and upcoming dramas. The list will be updated continuously, bookmark this list to get the latest TV Series of Hawick Lau.
Completed Hawick Lau Dramas
2018-11-12

#1

Our Glamorous Time

Urban, Romance, Business

Zhao Liying, Jin Han

Because the family business was in trouble, Li Zhicheng was appointed to be the head of a company and met Lin Qian, a white-collar worker who had just left school and had problems starting her own business. Since Li Zhicheng had no business experience, the president was not well received by the company internally and externally. However, Lin Qian was a very honest and kind girl who...

2016-05-09

#2

First Love

Urban, Romance

Hawick Lau, Gulnazar, Sun Yizhou

Zuo Zaijun and Zheng Lei are college friends, but the two men have an eight-year-old non-biological "daughter" in common, Miaomiao. Ning Xiaomeng was the girl Zaijun and Zheng Lei adored in their college days and is also Miaomiao's mother. Eight years ago, Xiaomeng left to study in America and was never heard from again. Eight years later, Xiaomeng reappears and Zaijun can't understand...

2016-02-01

#3

Chronicle of Life

Historical, Romance, Drama

Zheng Shuang, Hawick Lau, Vin Zhang

In 1669, Ao Bai was captured, and the vigorous purge of the remaining party began. The loyal minister Abu Nai was unjustly subjected to the extermination of his family, and his young daughter Liang'er, who was only ten years old, witnessed the massacre of his family and managed to escape. On the way to escape, she met Teenager Kang Xi, and they experienced life and death without knowing...