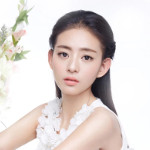 Vian Wang drama list contains the best dramas of Vian Wang and the ongoing dramas and upcoming dramas. The list will be updated continuously, bookmark this list to get the latest drama series of Vian Wang.
Upcoming Vian Wang Dramas
TBA

#1

Only For Love (Accidental Love)

Urban, Romance, Comedy

Dylan Wang, Bai Lu

A love story between a bossy CEO, Shi Yan, and a "foolish" female protagonist, Zheng Shuyi. They embark on a love journey due to a misunderstanding. Career-driven financial journalist Zheng Shuyi, who was determined to secure the front page, made great efforts to obtain an exclusive interview with Mingyu Yunchuang CEO Shi Yan. They left...
Completed Vian Wang Dramas