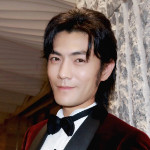 Ji Chen drama list contains the best dramas of Ji Chen and the ongoing dramas and upcoming dramas. The list will be updated continuously, bookmark this list to get the latest drama series of Ji Chen.
Upcoming Ji Chen Dramas
TBA

#1

Back From the Brink

Historical, Romance, Fantasy

Neo Hou

,

Zhou Ye

Twenty years ago, Tian Yao was hurt and sealed by the power of the five elements by his beloved, Su Ying, the master of the Guang Han Sect. By chance, Tian Yao's soul escaped from the seal ten years ago, and he perceived that his dragon bone was sealed in a village lake, so he possessed the body of a boy who had died and waited for...
Completed Ji Chen Dramas